If you're ready to do some virtual staging of a room, you should know some of the basics about interior design before you get started.
Having access to technology that lets you take a photograph of an empty room and furnish it in whatever style you want is an incredible advantage for real estate photographers. But not all photographers and interior designers.
You're adding tremendous value to the photographs that you submit by getting them virtually staged. But that advantage is not worth much if you don't know what you're doing when it comes to picking out furniture to match a room or the overall style of the home. So, some people may end up staging a room that isn't appealing and doesn't showcase the best features of the room.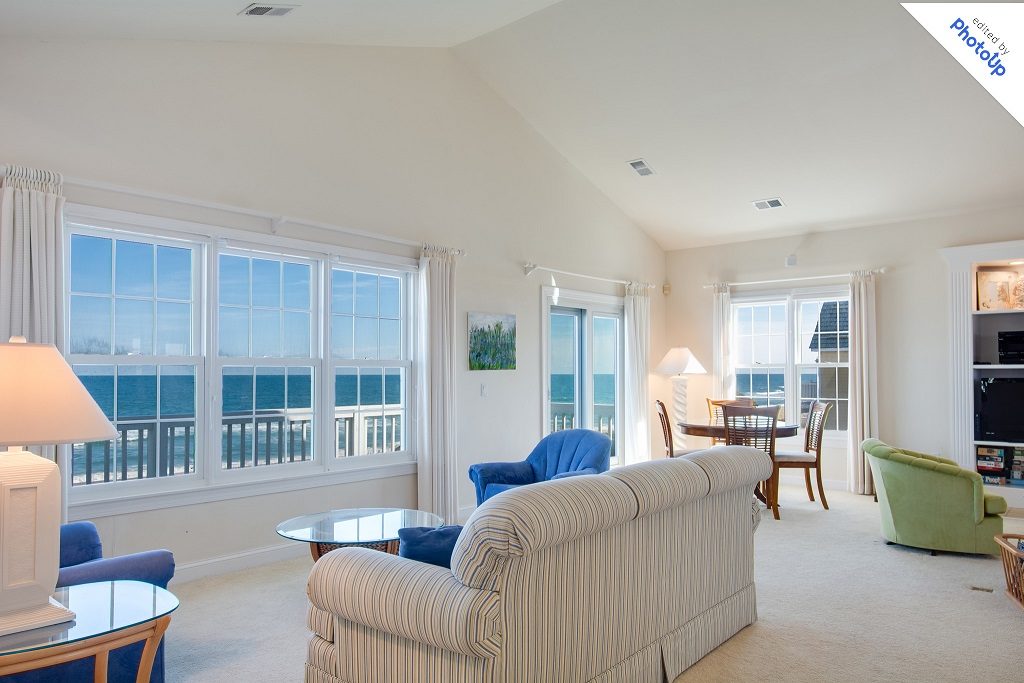 This can lead to a lot of back and forth with the agent or home seller, countless revisions, and potentially lost business down the road. So, it's worth taking the time to understand some basic principles of interior design that you can use when you start offering virtual staging to your clients.
Let's first remind ourselves exactly what virtual staging is.
What is Virtual Staging?
Virtual staging is the art of using computer software to digitally alter a photograph of an empty room so that it appears fully furnished. In today's digital-first economic climate, realtors are doing the vast majority of their marketing online to clients who don't have time or the ability to visit homes in person. They want to see a realistic vision of what the room will look like furnished, and as photographers, we can do that for our realtor clients.

You can choose between downloading software onto your phone or PC which lets you make the creative choices and manipulate the furniture into a room, or you can work with a trusted service provider who will take the slogwork out of virtual staging and work with you to create the perfectly staged room. The choice is yours.
Virtual home staging is a cost-effective, quick, and efficient way of marketing properties in the digital age and it's transforming the way that the industry operates.
Virtual Staging Ideas and Examples
Get the Basics Right – That means making sure the room you're photographing is empty, clean and well-lit. A really good photograph gives the virtual staging artists so much more to work with, which means they're not spending most of their time and energy fixing the original image.
Strike a Balance Between Clean and Inviting – Most modern design features a very minimal aesthetic that showcases how much space there is. But bear in mind that buyers have furniture and a lifetime of possessions and they need help visualizing where they will put all their things. Give them examples that reflect the reality of our working lives, not some tech billionaire fantasy of zen living.

Use a Neutral Background – Unless you're very experienced or you're going for a very specific look, you should set a neutral color foundation to set an emotional tone. Then, use pops of color to highlight areas and accessorize the room. Try to set a calm and inviting tone to each room that you stage.
Then onto that neutral palette, you can use splashes of color to excite and enthuse prospective buyers. On the cushions, rugs, flowers, paintings – that's where you can use color and quirkiness to give a room more personality.
Decide on a Focal Point and Draw Attention to It – Every room should have a single area or piece of furniture that catches the eye when you walk in. Decide what that is and build around it. From a fireplace to a great window or a beautiful couch….whatever it is, you get to decide who is the star of the show in each room.
Prioritize Natural Lighting – People love to know how the light moves inside a room. Try to keep as much of the natural lighting as you can by not covering up the windows or digitally manipulating the light.

That said, it helps to use a professional virtual staging company that will help you light, shade, and edit the furniture just so, so that the image looks as realistic as possible. It can be nearly impossible to tell that a good virtually staged image is even virtually staged at all!
Conclusion
The options are endless when it comes to virtual staging, and the best artists can turn an ordinary room into something that looks like it belongs in a glossy, interior design magazine. You can enhance your results by spending some time thinking about interior design and understanding it's principles. This will make collaboration with your virtual staging company much smoother and help you produce a greater volume of excellent work.
To get started with virtual staging, sign up today for PhotoUp's easy-to-use virtual staging service. Work with creative visual staging artists who will understand your vision and turn your photographs into glossy magazine ready showrooms.
Browse the latest virtual staging catalog right here and get a sense of our style.