Our managers are always working hard. They ensure that their teams are performing well, the business is operating optimally, and problems are solved quickly and efficiently. They are our leaders, mentors, advisers, and friends.
But these folks are not superhuman. They also need to rest, recharge, and enjoy life. That's why we treated them to a fun island hopping adventure around the sunny island of Mactan in the Philippines.
That's our new FRESH flag flying up and proud! FRESH is an acronym for our new company outlook.
F = Flourishing – We strive to grow and flourish personally and professionally. We aim to have mutually beneficial partnerships between co-workers, clients, leaders, and mentors across the world.
R = Respect – we value our relationship with everyone—employees, partners, clients, and more—in PhotoUp. We recognize that maintaining good relationships with these entities is the foundation of success here at PhotoUp.
E = Excellence – we strive to be the best versions of ourselves through individual training, team accountability, constructive critique and continual improvement.
S = Setting Goals – we recognize everyone's huge potential in our company. That is why we support our team in pursuing their personal and professional goals.
H = Having Fun – Life is too short not to enjoy the place you work and the people you work with. We aim to foster that attitude in and out of all our offices worldwide.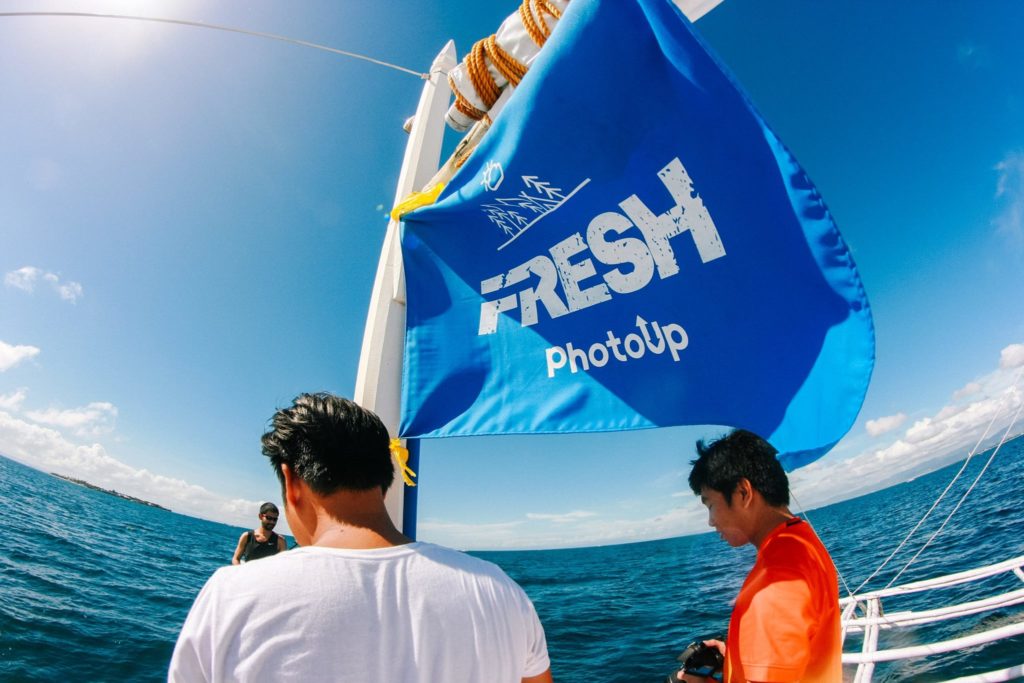 It is a full house in the boat! Our managers are all adventurers and fun-seekers.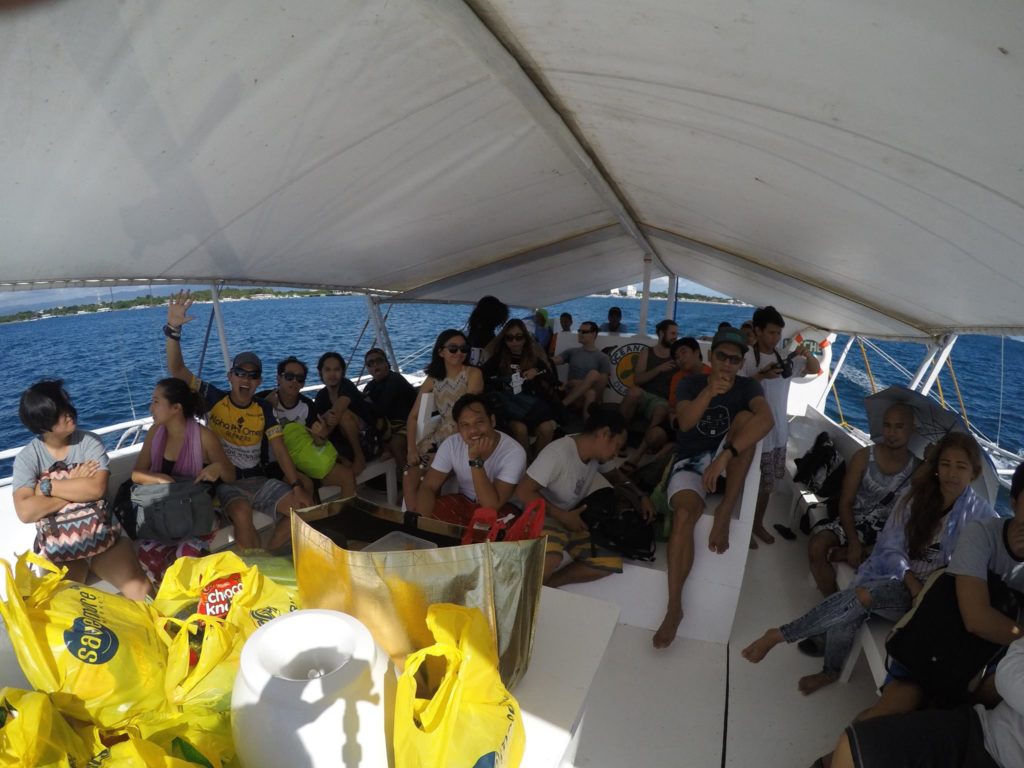 Kristian, our CEO, has always been tireless and on top of things at PhotoUp. What's his secret? Well, he recharges himself through meditation. In a sunny paradise, we might add.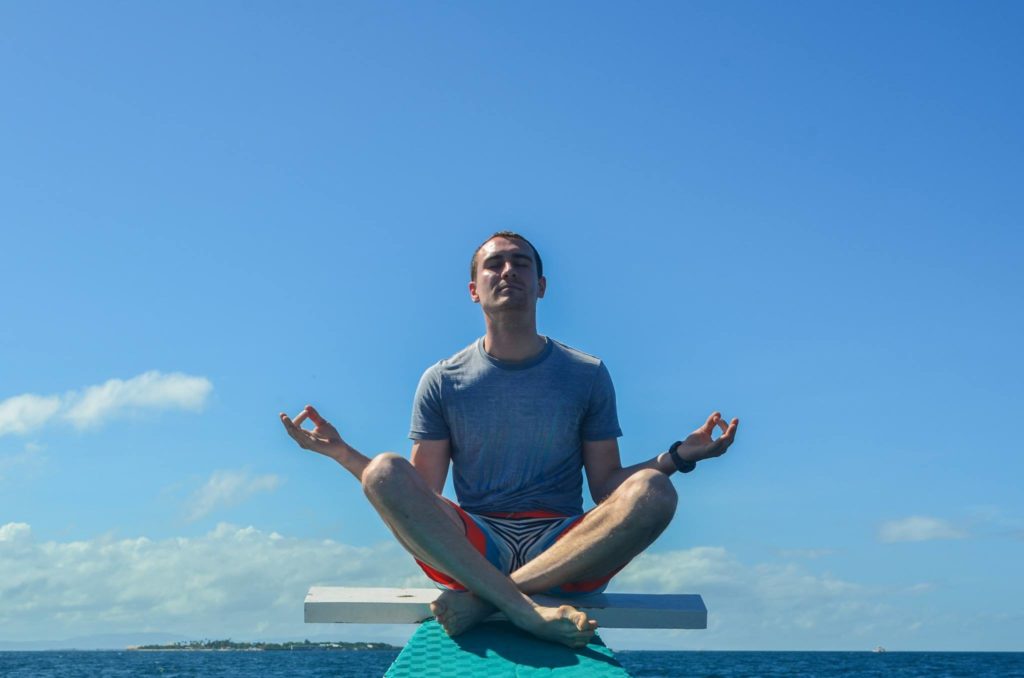 Our CMO Devon feels the need for a massive dose of adrenaline. Go, Devon! He has fallen in love with our crystal clear water since his first island hopping adventure a year ago.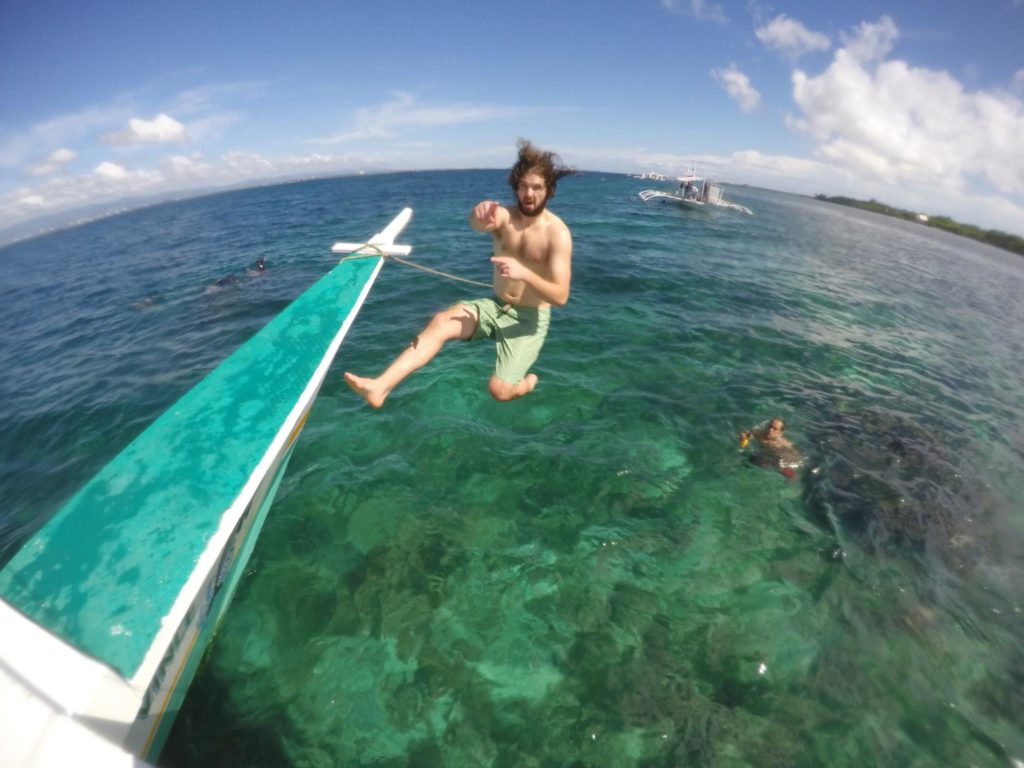 Our Director of Product Rochel wants to enjoy a bit of peace and quiet. Shhhhh, guys!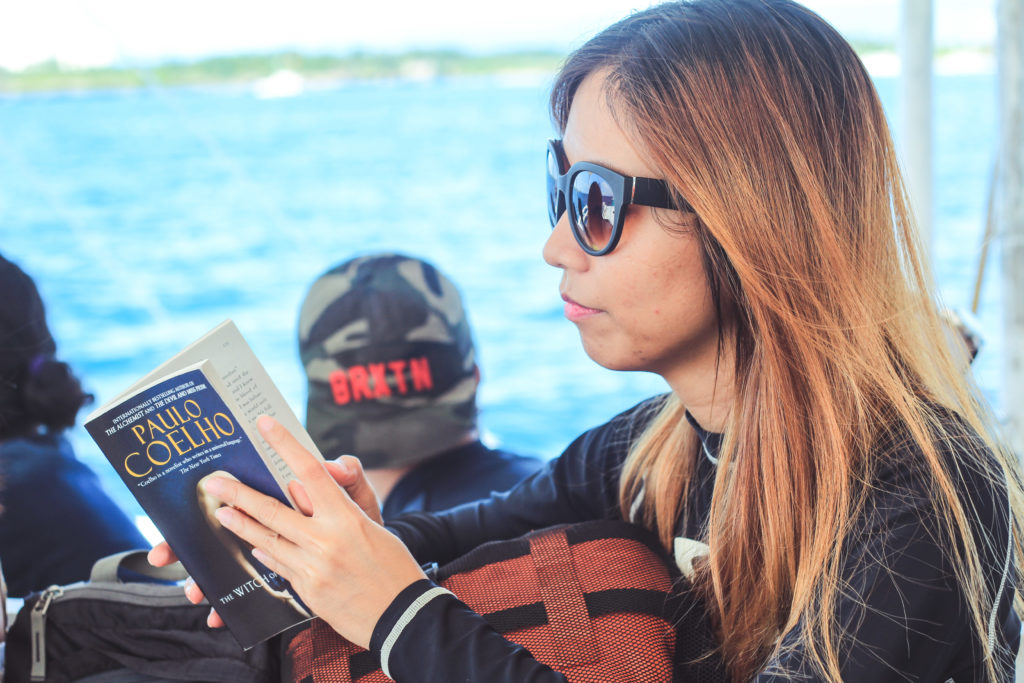 Our girls are reliable and efficient leaders by weekdays—and pretty and fun-loving mermaids by weekends.
Kristian contemplates about life at PhotoUp in one of the isolated coves around Mactan.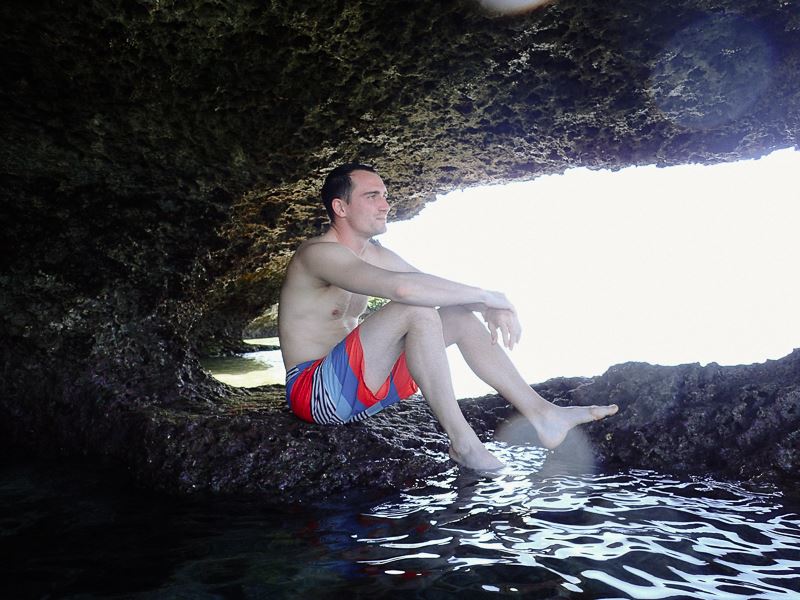 This is Kristian's first island hopping adventure with the team, and he absolutely loved it!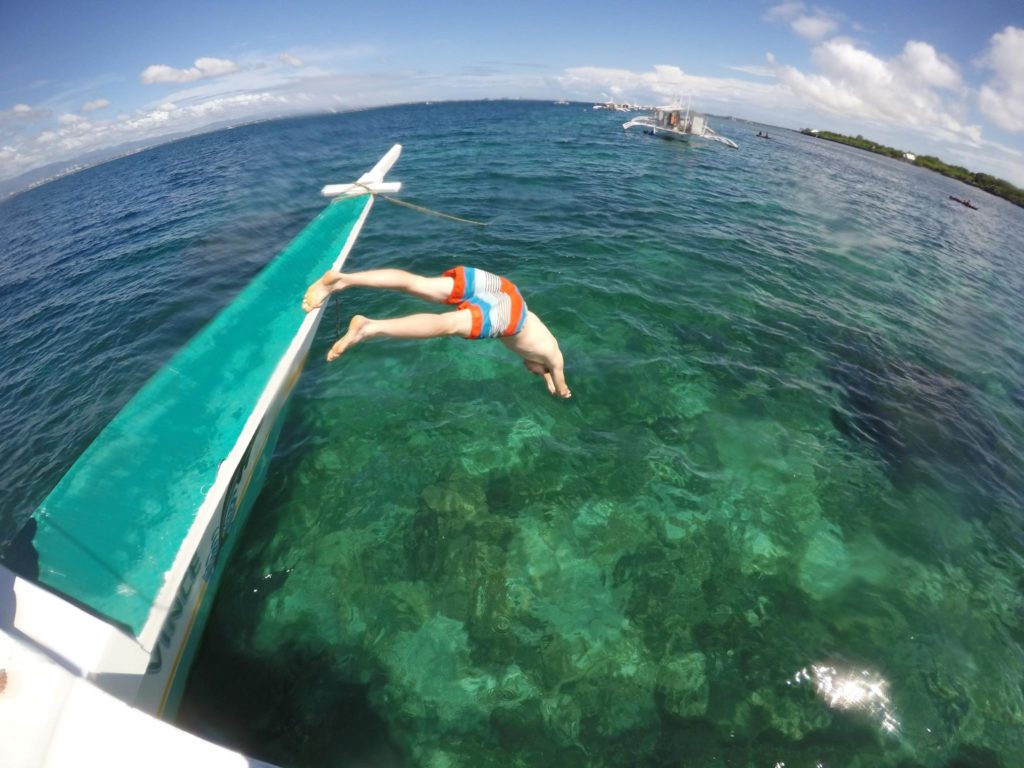 In the blockbuster movie Beauty and the Beast, Lumiere told Cogsworth, "What is dinner without music?" Here at PhotoUp, it's, "What is a summer adventure without lunch?"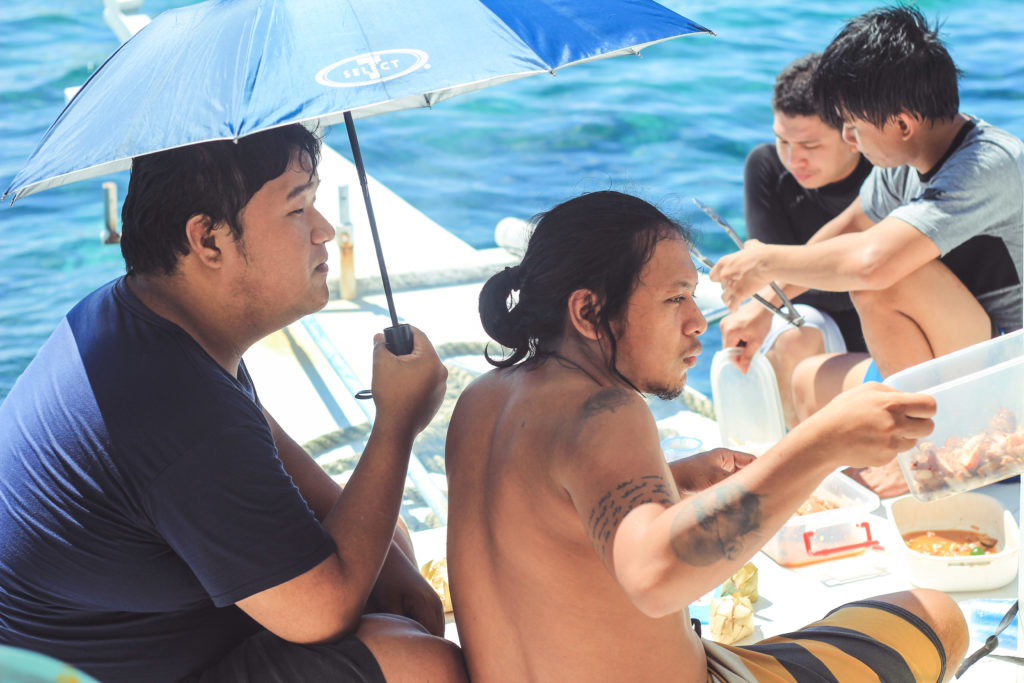 Looks like everyone had a whole lot of fun!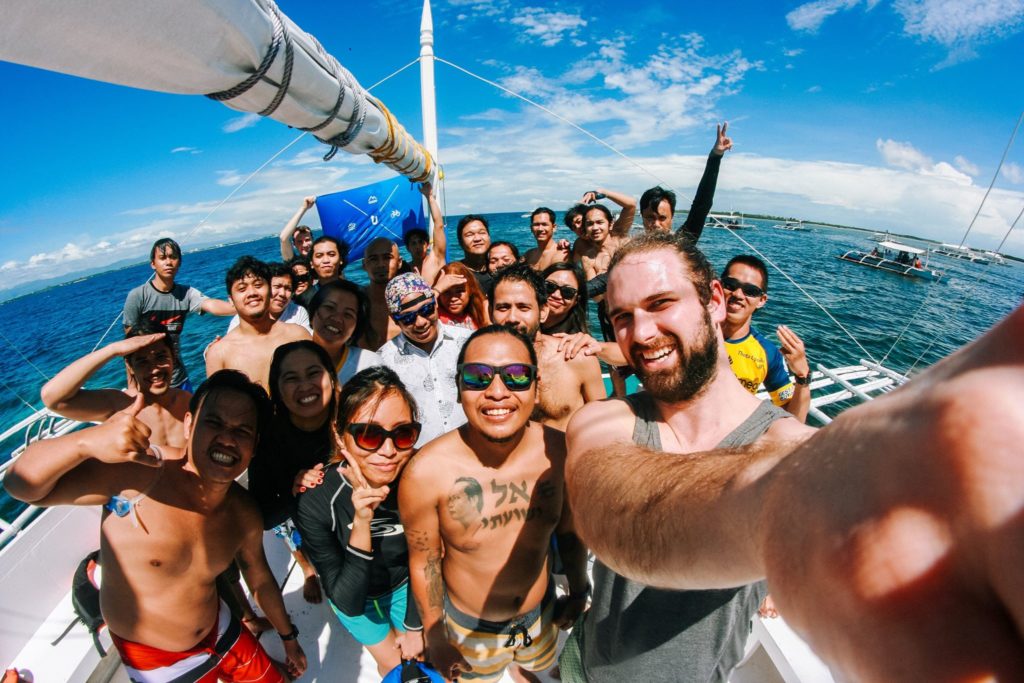 No wonder our management team is always happy, lively, and on the go! Now, it looks like they're ready to rock and face whatever challenges may come.