The joyous Yuletide season is definitely here! The world tends to forget its problems and focuses more on bringing love, surprises, and happiness to everyone. Giving gifts to loved ones bring a smile, and tables are filled with sumptuous meals. Christmas music fills the air, and parties overspill with fun. PhotoUp joined in the Christmas fun by celebrating our own company Christmas party.
Since many of our team members are beach goers, we held our party at The Planet Beach Resort, a cozy beach resort in the rustic town of Compostela.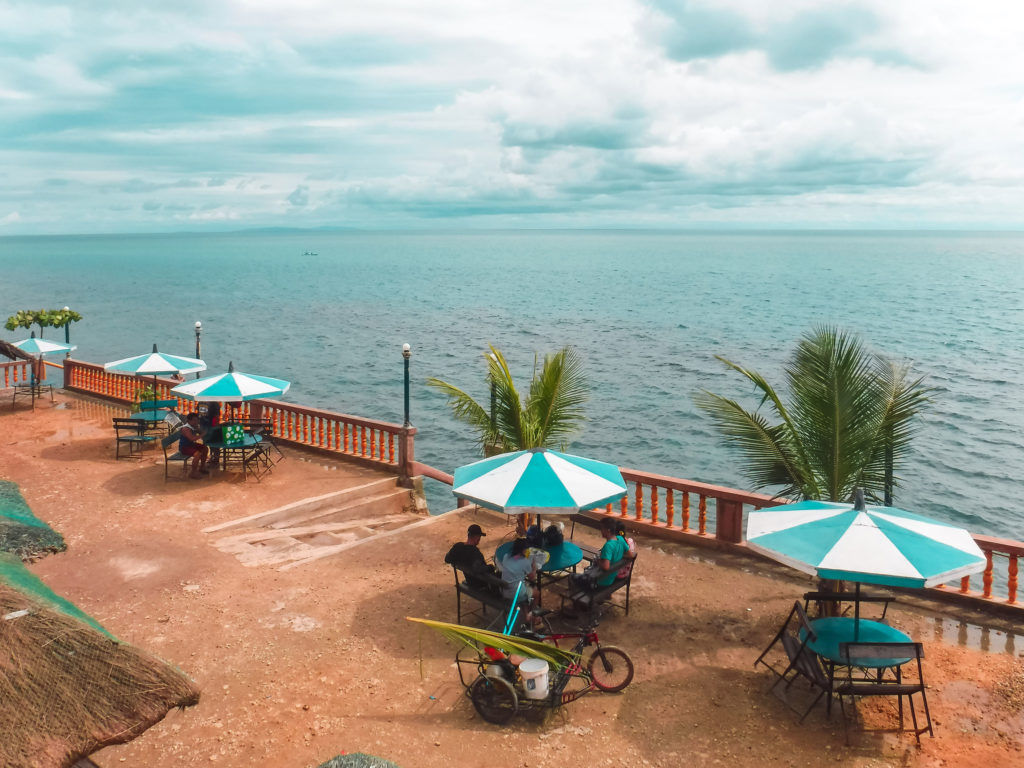 Majority of the people came in their Hawaiian-inspired outfits, which matched the jovial mood of the day.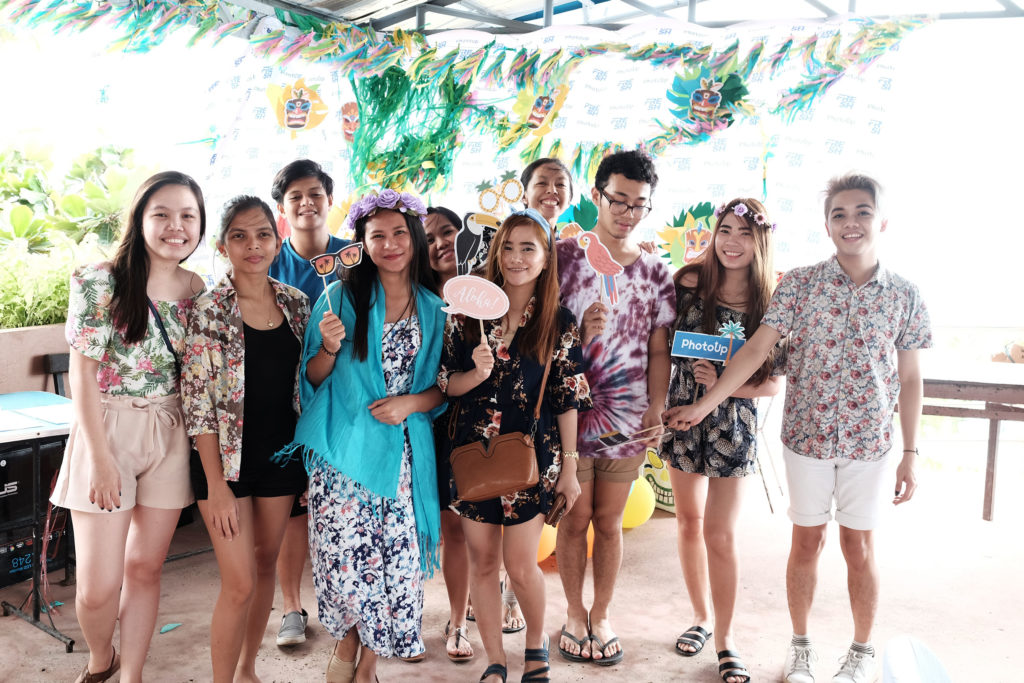 At 11 AM, Ossie, our office manager, gave the welcoming remarks. Within a few minutes, the PhotoUp Christmas party officially started. Jay-R, a college student from the University of Cebu, emceed the event. He was an exceptionally fun and engaging host.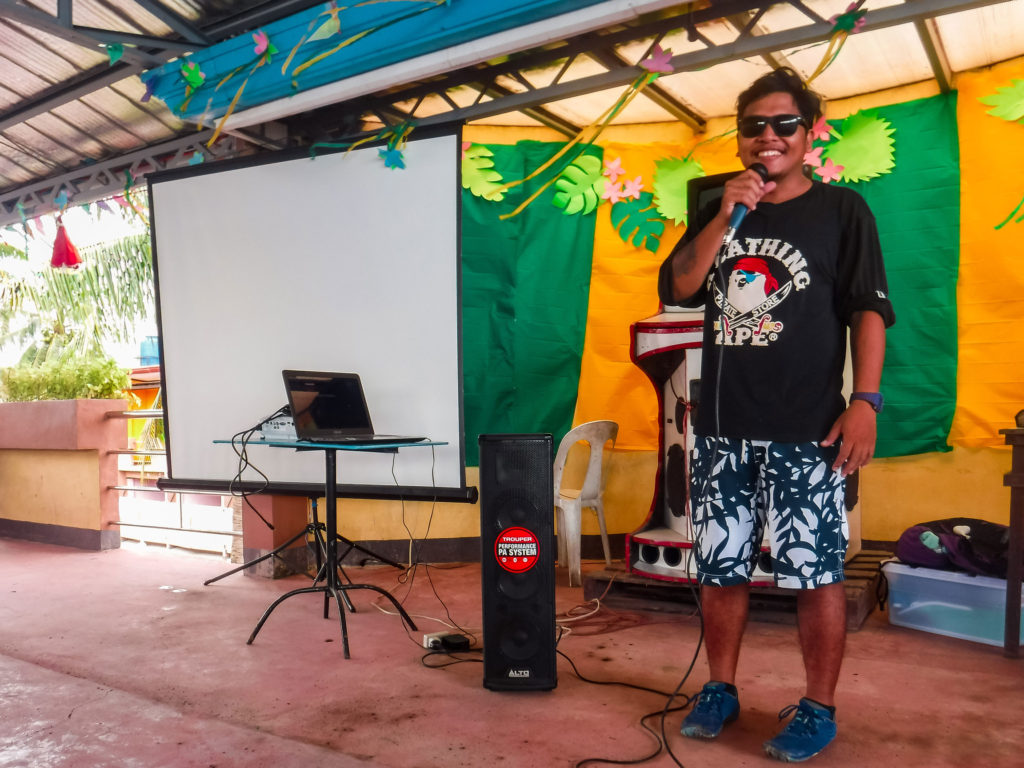 Each team presented Emmy-award winning performances. Clarice of the Western VP sang a sweet rendition of "Para Lang Sa Iyo" (Only For You), a contemporary Filipino love song.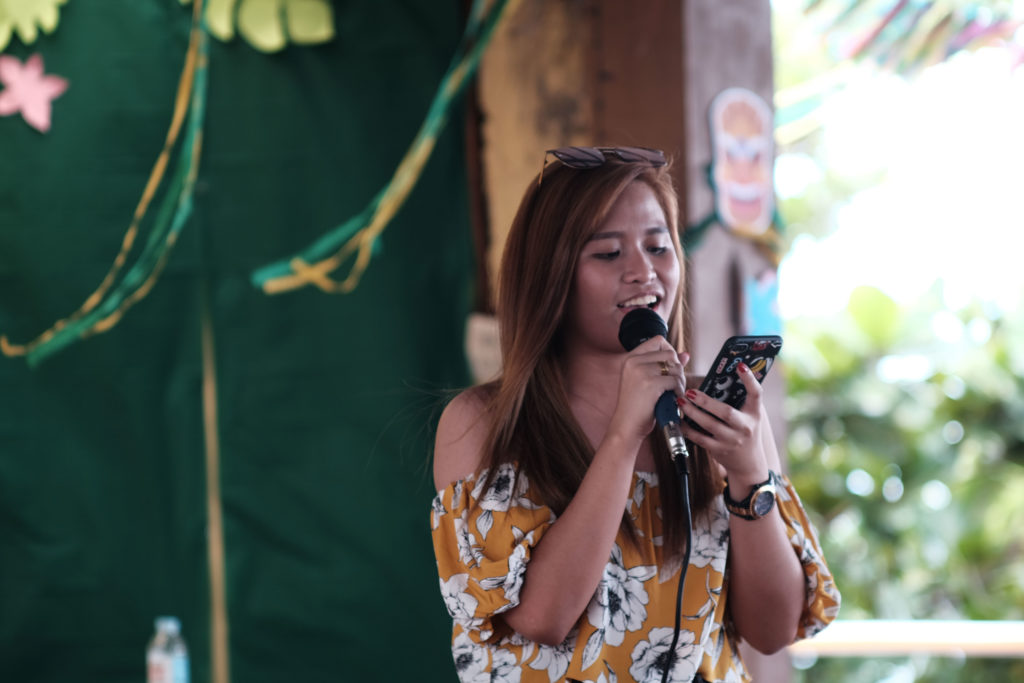 Throughout the party, we had raffle prizes. The winners took home blenders, electric fans, stoves, and more. But the truly fortunate ones got a washing machine, a personal refrigerator, and a brand-new LED TV! You lucky guys you!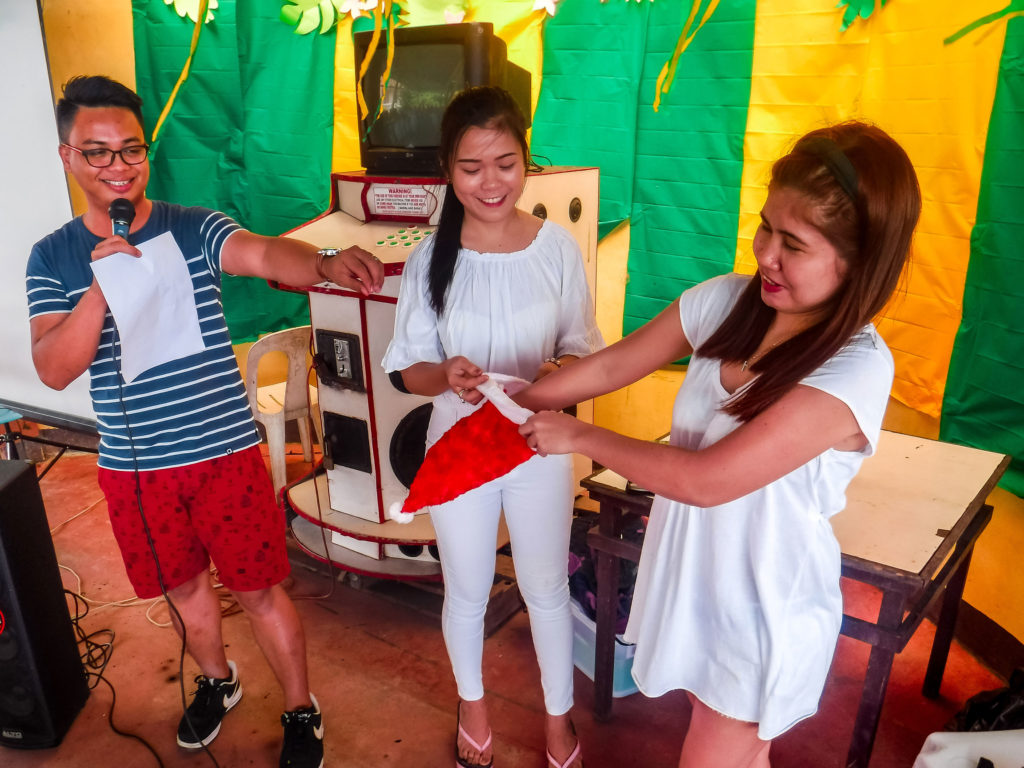 The most awaited part of the party—any party, for that matter—finally came! Everyone enjoyed a buffet that was lined up with delicious traditional Filipino dishes that everyone loved. Suddenly, silence filled the venue, broken only chomping sounds and low murmurs.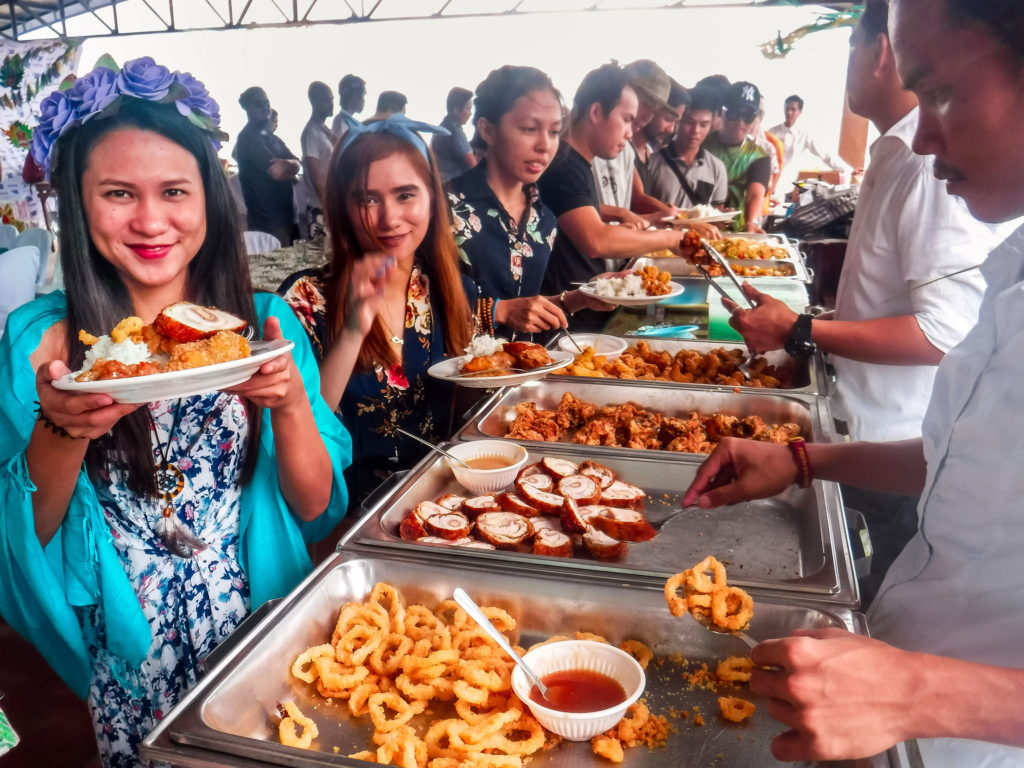 At last, the plates were cleared although some guys and gents were seen heading back to the table several times. The party resumed with a jaw-dropping presentation of Junrich, representing the Graveyard shift. He mimicked the sound of DJ turntables, percussion instruments, and synthesizers using nothing more than his oral and vocal chords!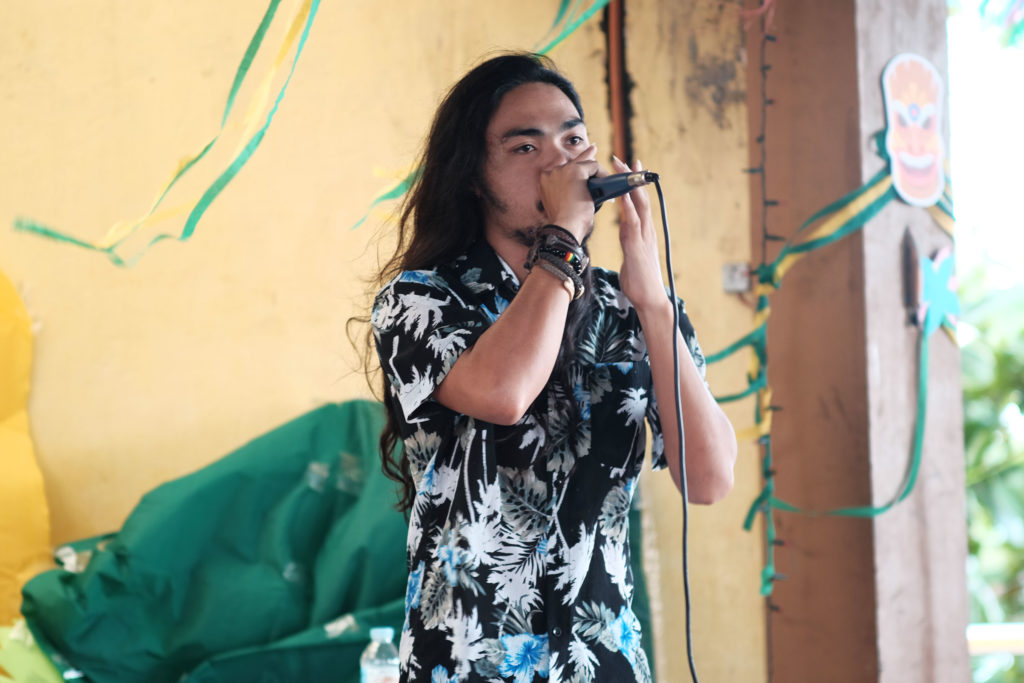 Another amazing presentation by Adrian of the AM Shift, singing a medley of popular songs. Many of our team members are talented singers!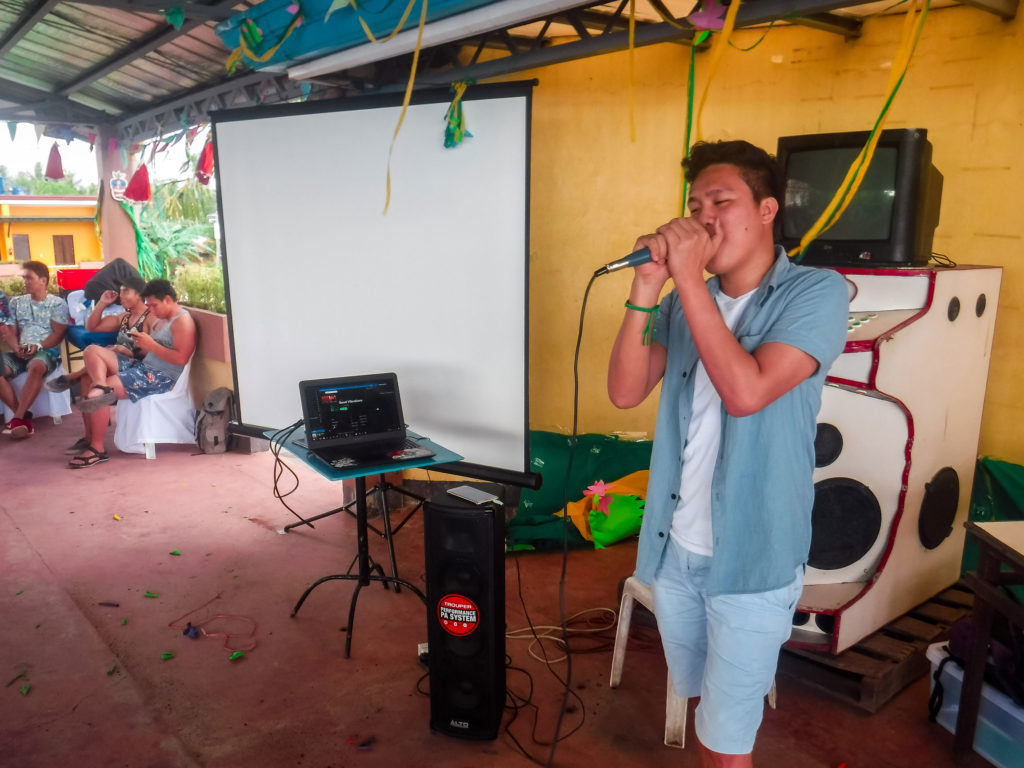 The PhotoUp PM presentation displayed a multitude of cool talents. A guitarist, a beatbox drummer, a singer, and a group of dancers performed a medley of Christmas song.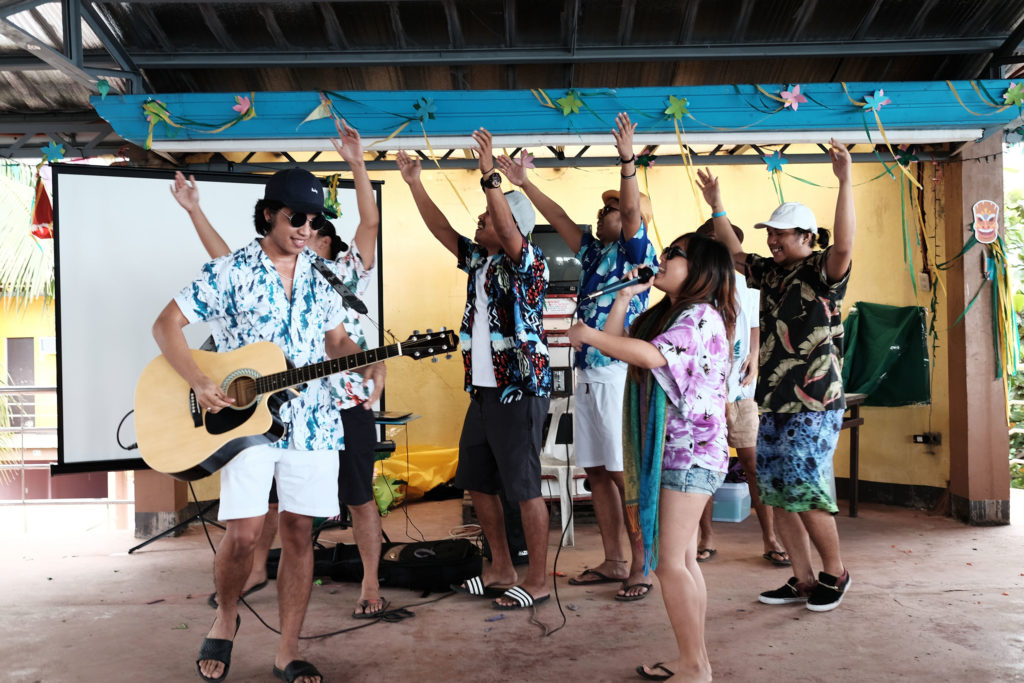 Carl had the entire group in guffaws as he performed a series of rather interesting and energetic dance moves.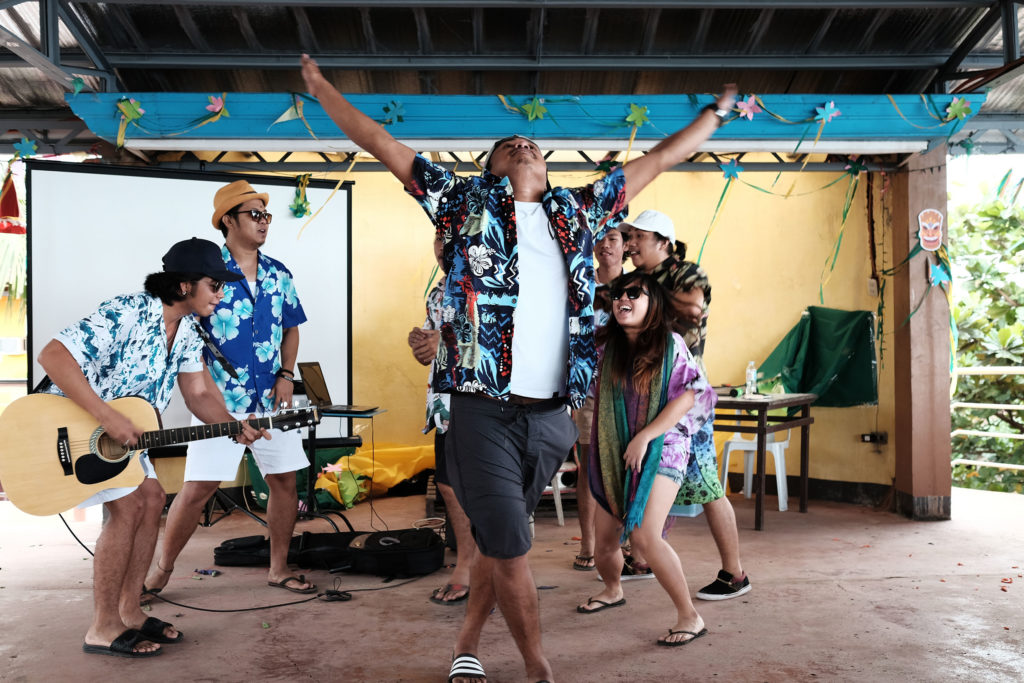 No party is complete without games! Racing to pop balloons against one's butt got people cheering and laughing their hearts out.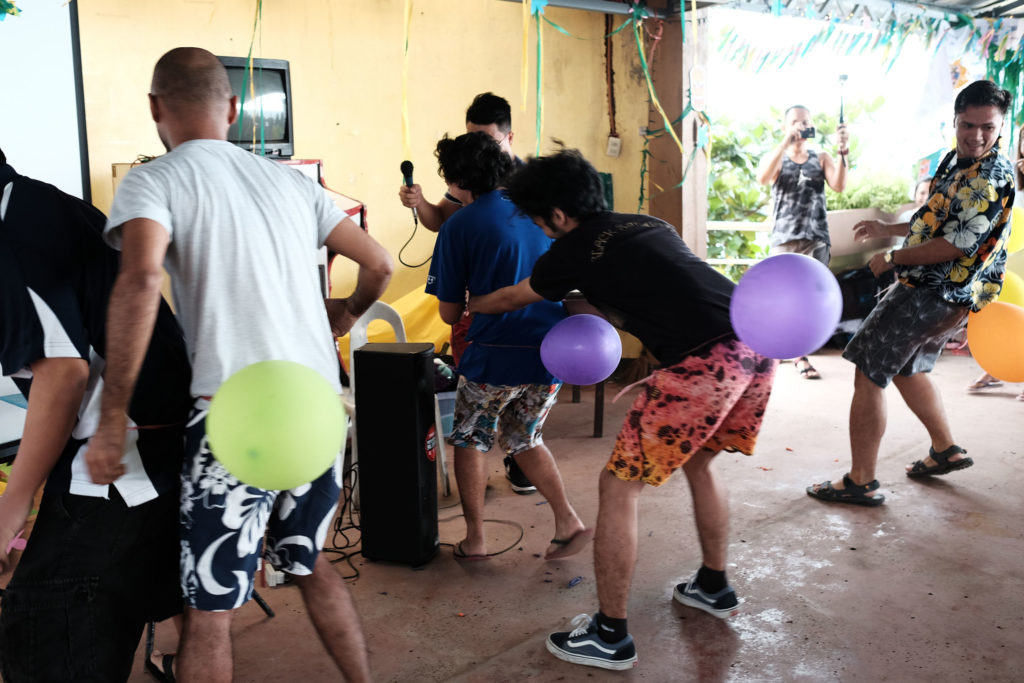 Bet we can fit 7 people in that box. It's a battle of estimation and strategy between the ladies and gentlemen.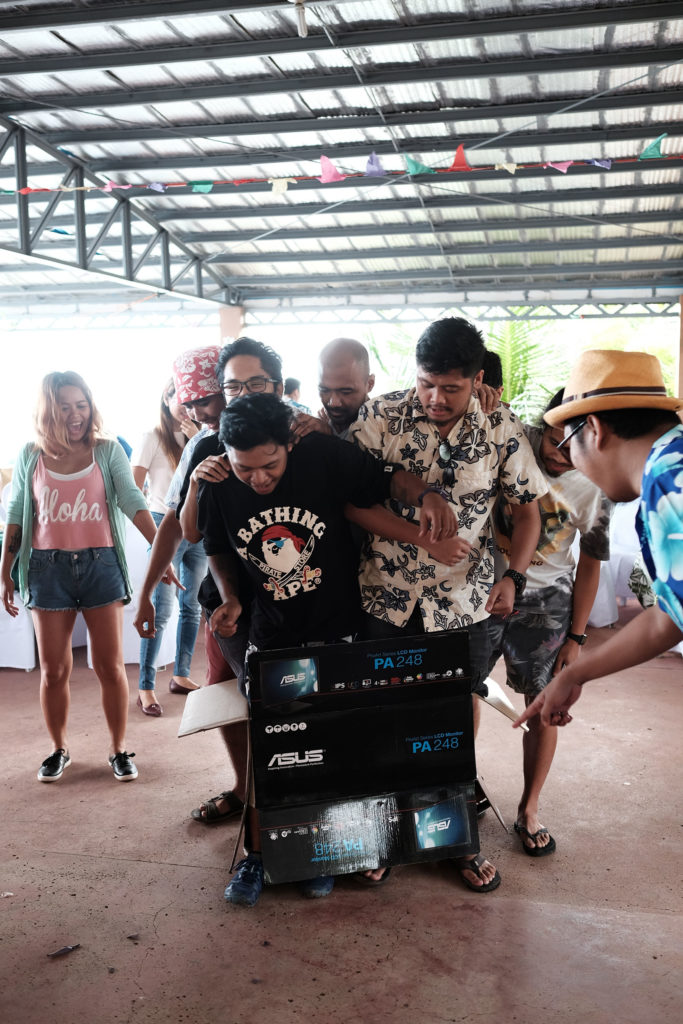 How many people do you think can lie down in that collapsed box without touching any part of their torso on the floor?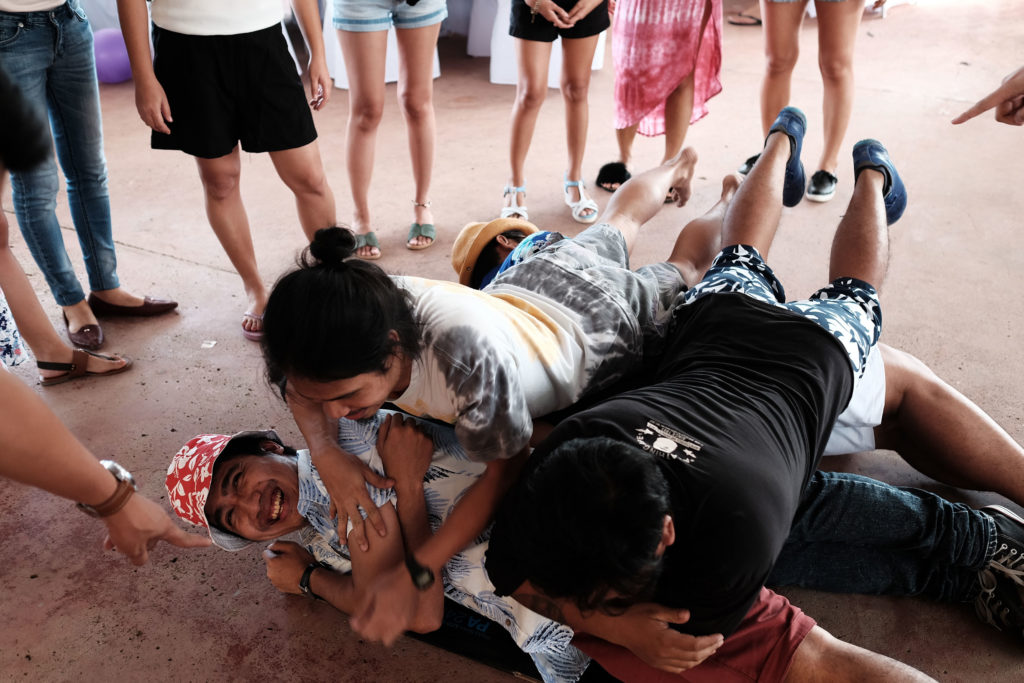 Kristian, Devon, and Dave (our CEO, CMO, and COO respectively) together with PhotoUp investors and board members prepared a nice video thanking us for all our hard work. They also gave us an overview of the company's direction in 2018, which got us totally energized!
This video also shows you why "K-Pac" and "Dr. Higgs" are the coolest executives ever!
The party officially ended at around 4 PM, but for some, it wasn't over. Some stayed for a drink or two while others donned on their snorkel masks and explored the tidal flats in front of resort.
By now, you would have known that we definitely have a happy team!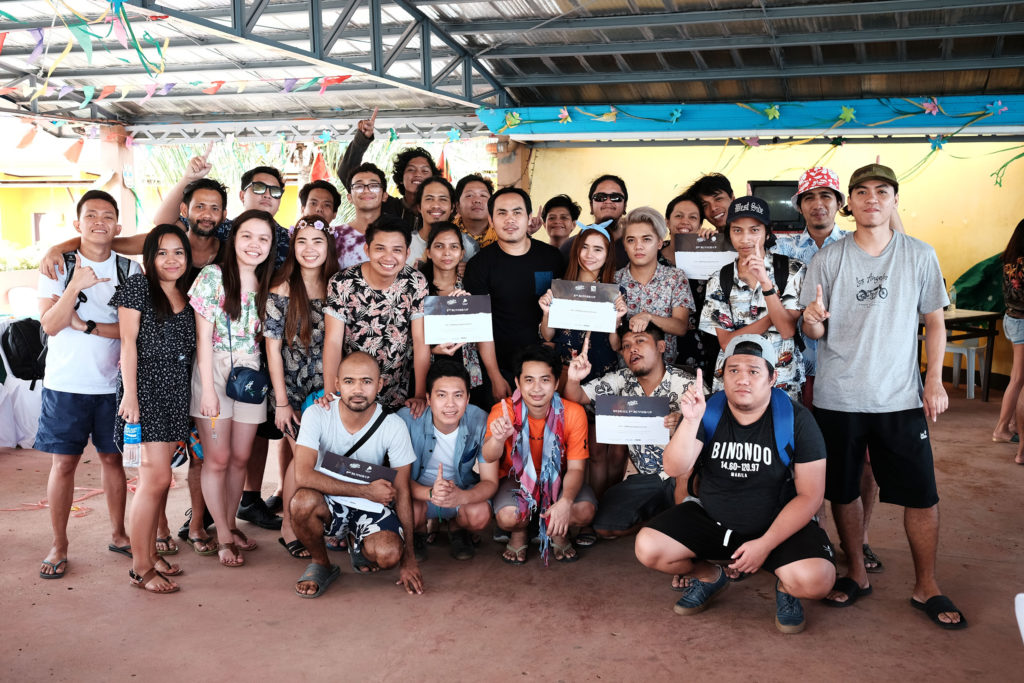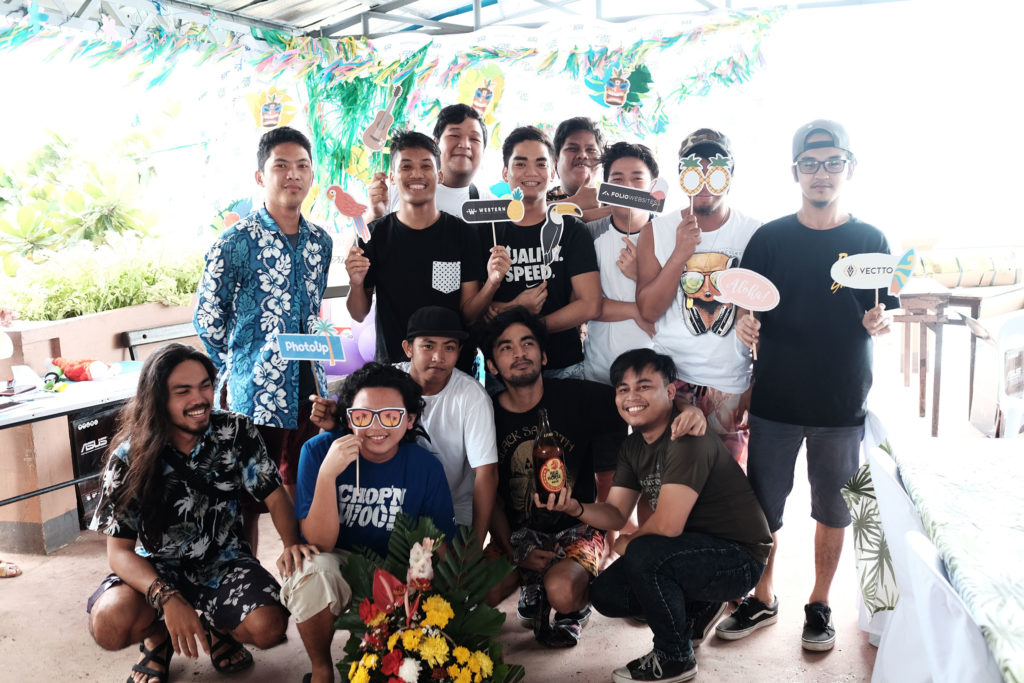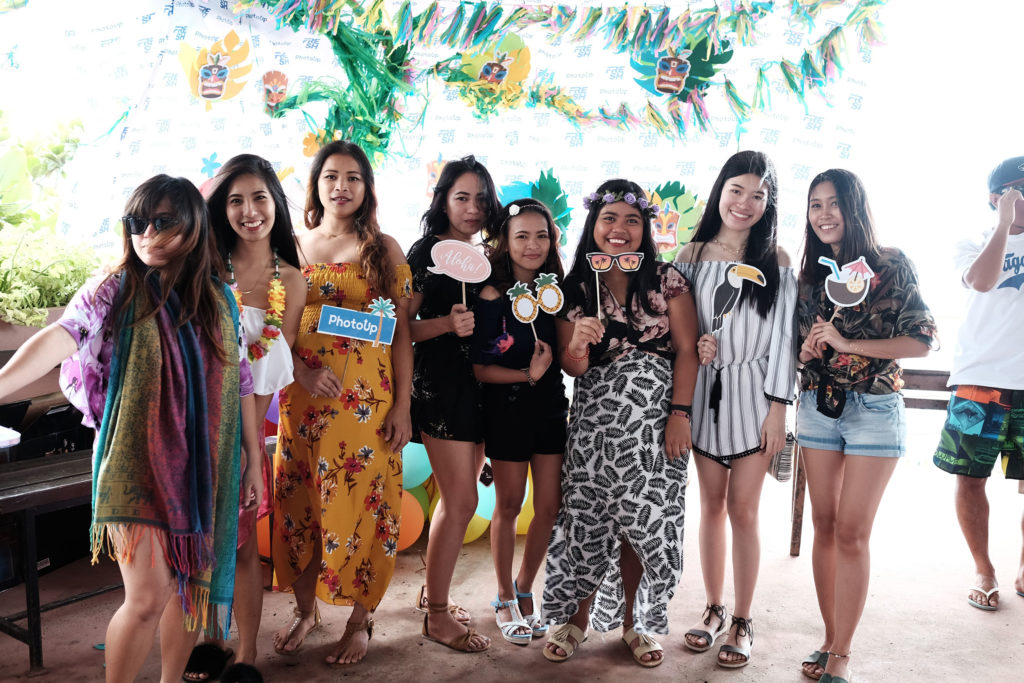 PhotoUp truly knows how to have a lot of fun the Yuletide Season! Our awesome party was a perfect capper to a productive, successful 2017. Now we're stoked to face another exciting and challenging year!