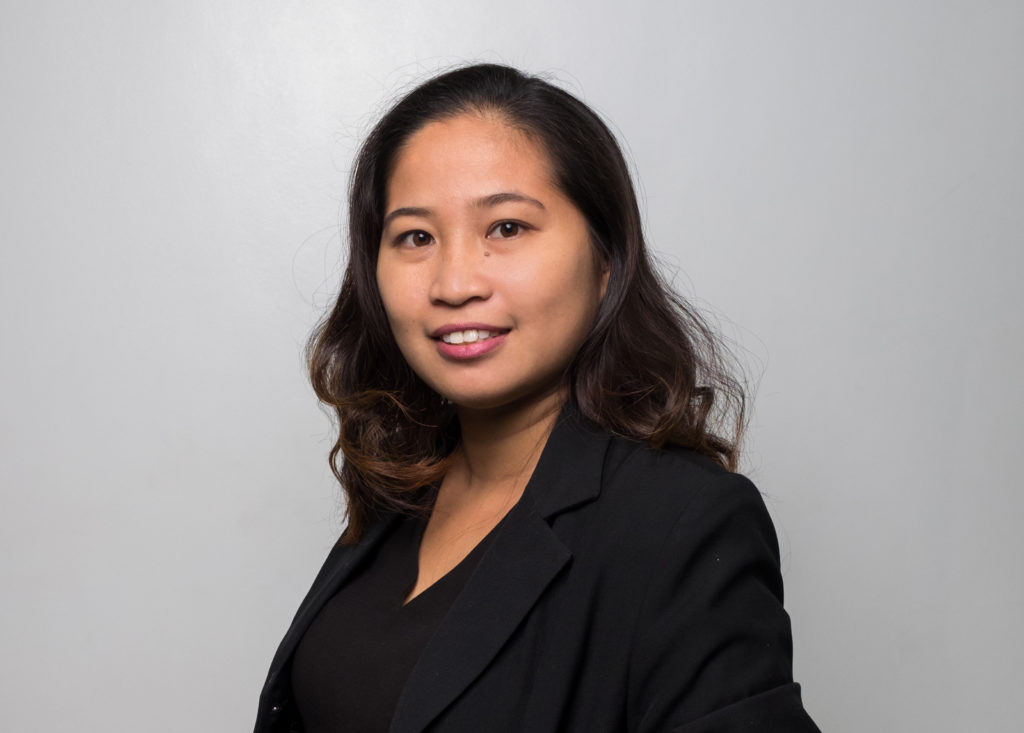 Simplicity means there is more to a person than meets the eye. In fact, you'll be surprised that people who live simple lives are actually driven, passionate individuals. Take the case of Rouie, PhotoUp's Director of HR. She might look unassuming at first glance, but you'll be surprised to know that Rouie has a fiery passion in pursuing higher education, learning the intricacies of accountancy, and dreaming of establishing her own business.
Let's get to know more about this cheery, bubbly lady who looks after the people in an entire company while pursuing her passion for learning.
Q: Tell us more about who you are.
A: Hi! My name is Rouie. You can call me a genuine rural farm girl. I grew up in a family of farmers and rode water buffaloes. Growing up on a farm also cultivated my interest in plants, herbs, and flowers. In fact, I have a large collection of them at home.
Q: Can you explain your role at PhotoUp?
A: I am the Director of Human Resources of PhotoUp. Basically, I take care of our employees' well-being. Processing salaries, implementing company policies, ensuring everyone enjoys statutory are just some of my primary duties.
Being the head of the human resource department is also a great opportunity to learn from other people. Interviewing applicants and listening to employee concerns allow me to understand different viewpoints, perspectives, and personalities. Talking to employees help me deal with different attitudes. Finally, I love to explaining a situation to people so they can understand facts, perspectives, and viewpoints of others.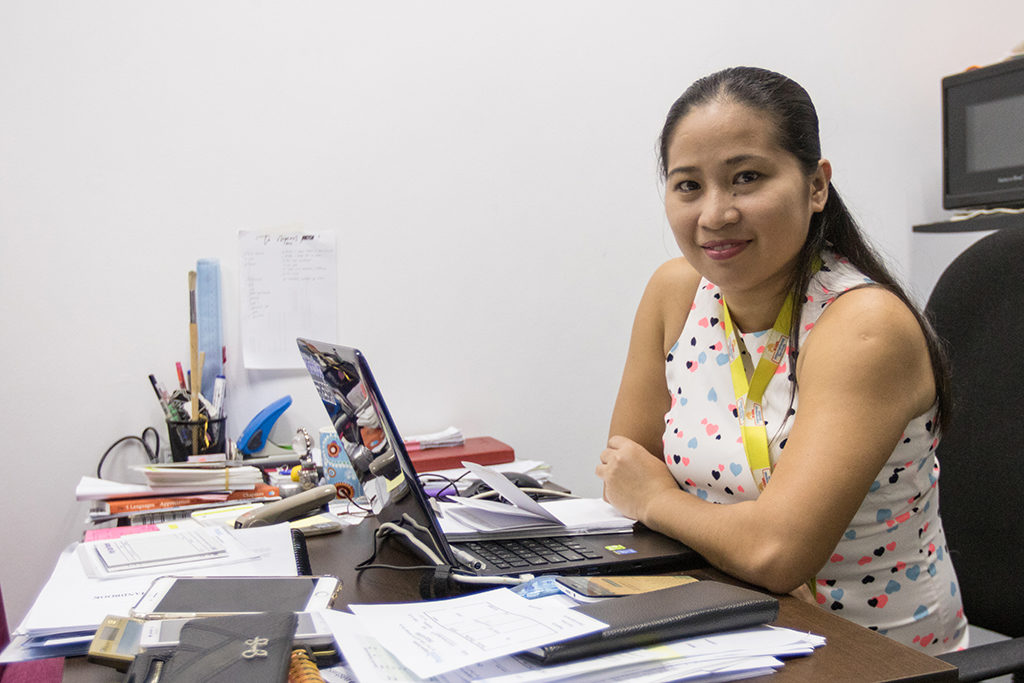 Q: How do you describe the team you belong to?
A: The HR team is a small but solid one. We have a motto, "All for one." Communication is not a problem because we talk to each other often. Also, I always tell my team not to point fingers if there are issues. Instead, we help each other and provide a lot of support.
Q: You have decided to pursue a higher education. What course are you taking? Can you describe what you are studying?
A; Correct. I'm presently taking Bookkeeping NCIII, which is offered by TESDA (Technical Education and Skills Development Authority). This is the Philippines technical vocational education and training authority. Although TESDA considers it as a crash course, it is actually equivalent to Accounting 1 and 2 in college.
Taking Bookkeeping NCIII is beneficial for my position considering that HR deals with many accounting tasks. I will be able to manually post journals as well as create balance sheets, income statements, and other financial documents.
Before I enrolled in this course, I studied Education and had already 54 units in my transcript. I took the teacher's board exam in 2013 and passed with flying colors.
Q: What made you decide to pursue Accounting?
A: Managing the financial aspect of a company like PhotoUp is extremely important. Like it or not, money keeps the company afloat. I felt the need for a deeper understanding of financial management and processes.
Q: Can you tell us more about a typical school day as you pursue your course?
A: It's like going back to high school or college. It's really fun, and I get to meet with new friends and classmates. Every day, I learn something new, which is something I'm grateful for. The only downside is I have to wake up really early during school days. Our home is quite far from TESDA, and I have to use public transportation to get to school.
Q: What challenges are you facing when working and pursuing higher education at the same time?
A: Time pressure. It is hard to balance work, school, and family time. But I can manage myself. I have a big planner where I list down all my tasks for the day, week or month. Then I make sure to stick to what I wrote. Furthermore, I think multitasking is manageable because I'm passionate about my education, work, and relationship with my loved ones.
There's this familiar quote: "If there's a will, there's a way." This is definitely true for me.
Q: Higher education demands a lot of effort and concentration. How do you deal with those challenges?
A: Enrolling in a course while working is definitely challenging. But I am glad I have my family, colleagues, classmates, teachers, and friends who support me. They are always there for me when I ask for help. Their presence greatly cushions the stress.
Q: Has your experience in working with PhotoUp helped you in your higher education?
A: Looking after more than a hundred PhotoUp employees has allowed me to be patient and to be open to other people's situations. This has helped a lot in my pursuit of higher education. I became more patient; I was able to compose myself during stressful times. In addition, I have become more open and receptive to my teachers and classmates than ever before. Managing different kinds of personalities in the office enabled me to understand deeper a character and respect differences of each individual.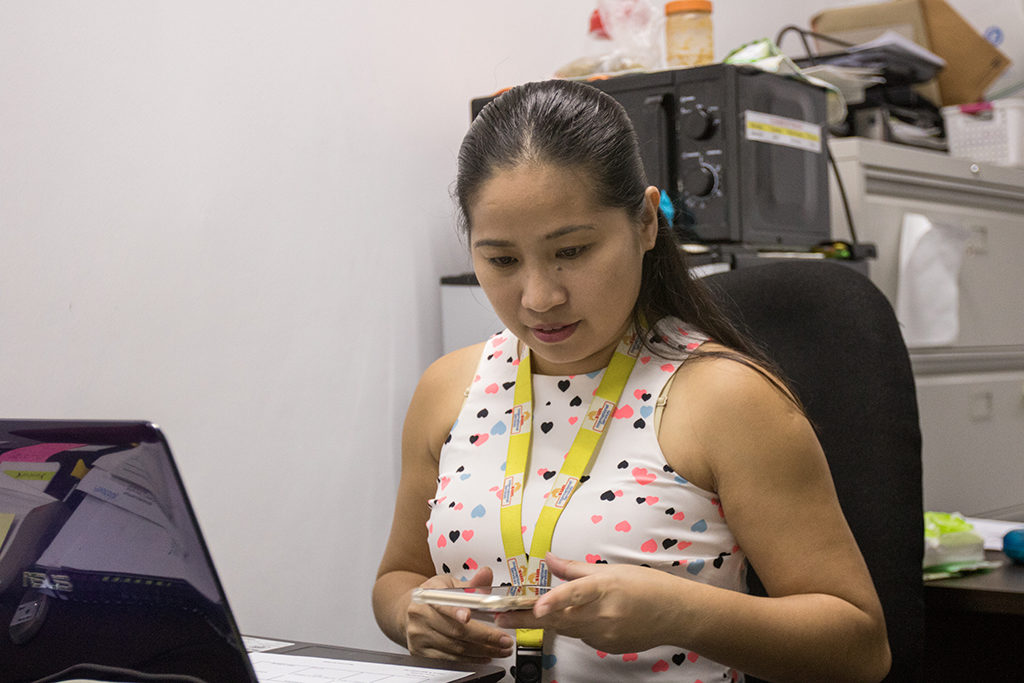 Q: How about the other way around? How does your higher education help you in your role at PhotoUp
A: Our day-to-day learning in school involves a lot of numbers. The knowledge I gained in studying Bookkeeping NCIII gave me a deeper understanding as well as better efficiency in managing and tracking the company's finances.
Q: What are a few of your professional and personal goals?
A: Professionally, I want to do pursue a Master's degree in Accountancy. Personally, I want to learn how to cook, which makes me consider pursuing a course in culinary arts or simply enroll in a series of cooking lessons.
I would also like to have my small business someday. I'm not sure exactly what business I should start, but a food business seems promising.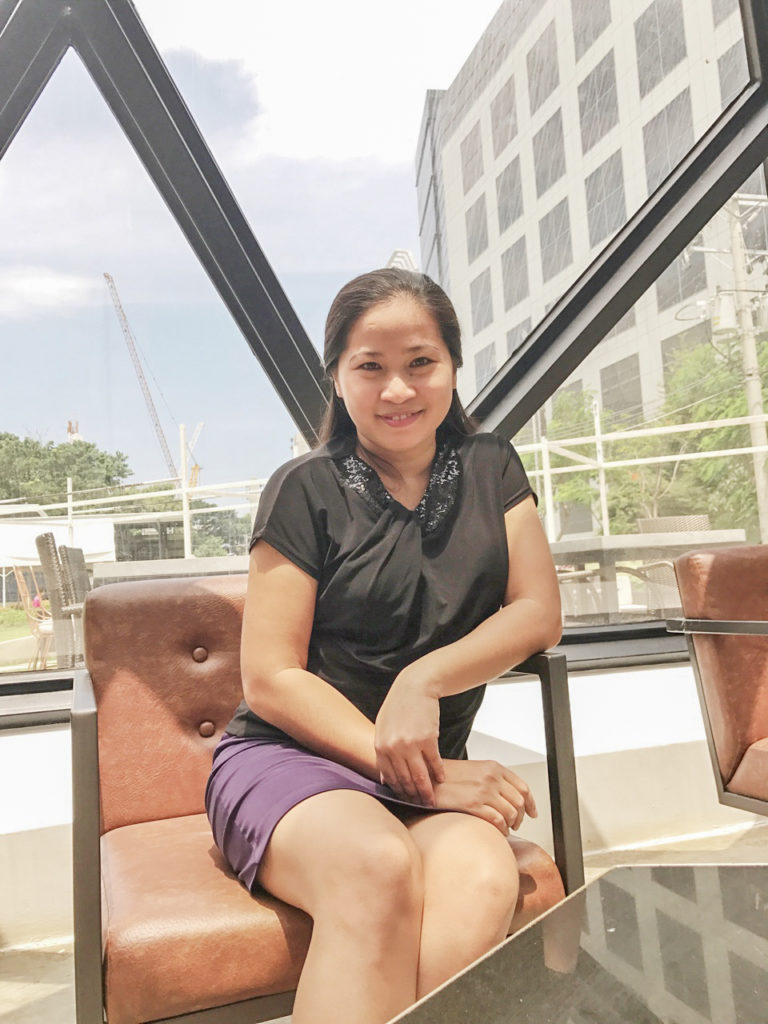 Q: Any advice to people who are interested to pursue higher education?
A: Keep on dreaming to learn something new. I always believe wisdom consists of a little knowledge of something. Remember it's fun to learn something new!
Q: Any advice for people who want to venture into the tech industry?
A: Be a good team player. Doing so creates a wide network of friends, colleagues, and advisers, all whom will be able to give you support. It is also very important that you adapt in the fast-paced tech industry. Just be open-minded.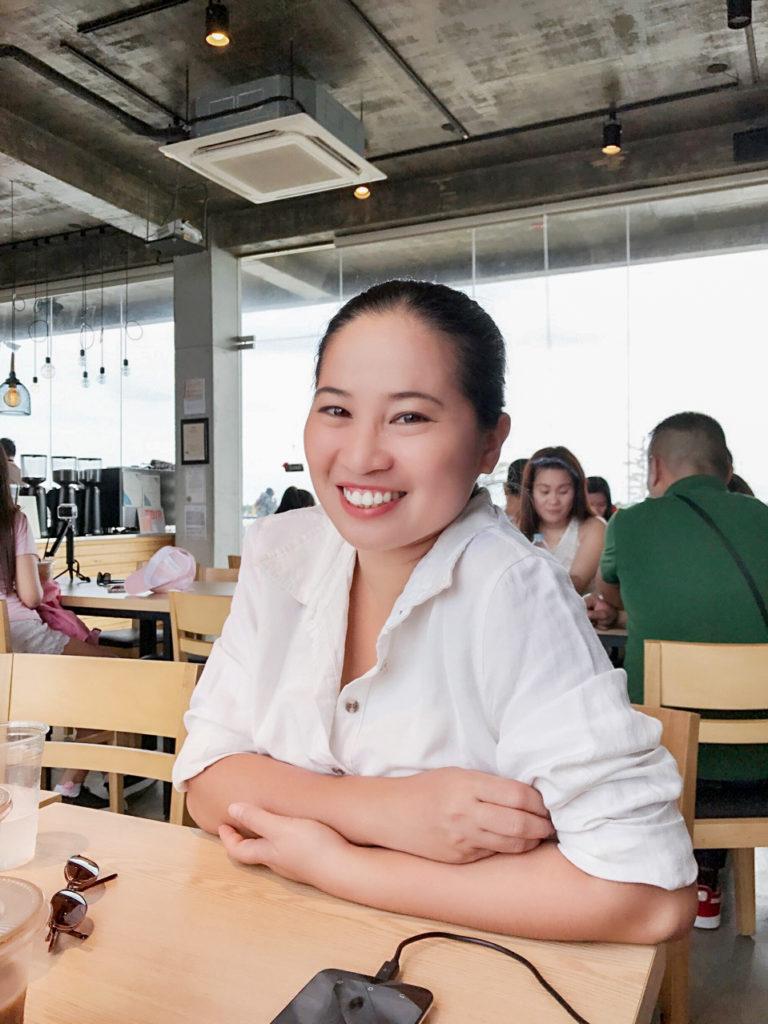 Way to go, Rouie! With the added knowledge brought about after the completion of your bookkeeping course, you will definitely be an even bigger asset in PhotoUp. Rouie, with her appetite for education and passion for people, is surely helping to steer PhotoUp towards success.