Age is only a number.
Ezra, one of the pioneers of PhotoUp, proves how age comes with wisdom and knowledge as he gains skills and experience. At PhotoUp, Ezra learned a lot, took on additional responsibility, and overcame many challenges. He has successfully flourished, both personally and professionally.
Ezra spends every moment of his life learning skills, inspiring others, solving problems, caring for his family, and having a lot of fun. Let's learn more about this cool team leader and how he makes every minute count.
1. Tell us more about yourself.
Hello! I'm Ezra John Suzara, and I'm at a healthy age of 39 years old. Having said that, I have to state the obvious: I'm probably one of the oldest folks here at PhotoUp. Some call me Tatay (Father), Lolo (Grandpa), but most call me Kuya (Big Brother). I am happily married to a wonderful woman and have three amazing children (Mandy, 18; Thea, 17; and Zach, 2).
Outside of work, I'm either at home spending time with my family or hitting the rugged trails of Cebu's hinterlands on my mountain bike.
2. How did you start out at PhotoUp? How has it grown over the years?
I started working at PhotoUp sometime mid 2013. Incidentally, I found an ad online but I wasn't really looking for a full time job because I had my own computer repair business at home. But something inside me told me to apply, so I sent an application online.
After a few days, the company called me in for an interview. The address they gave me was in a familiar neighborhood. In fact, I have friends who live in that village.
CEO Kristian Pettyjohn and PhotoUp Operations Manager Ossie Losano interviewed me. Although it was a group interview, I remember not feeling nervous due to their cool and friendly demeanor.
So we first started working in that cozy house in Banilad. I miss that house, especially the garden, kitchen, and pantry.
In my 5 years in PhotoUp, I have seen the company grow from just 20 employees to more than 200. We needed a bigger space so we transferred here at Crown 7 Business Center.
It feels amazing to see the company grow up from a mere handful to a full-fledged corporation. It's a concrete testament to what teamwork, willpower, and determination can do.
3. Can you explain your role at PhotoUp?
I am PhotoUp's AM Shift Manager. I oversee everything that happens in the shift. I make sure edits are delivered on time and that my editors are following the standards that our real estate editing company has set. I also act as the bridge between the editors and upper management.
4. What is your leadership style? How do you describe yourself as a leader?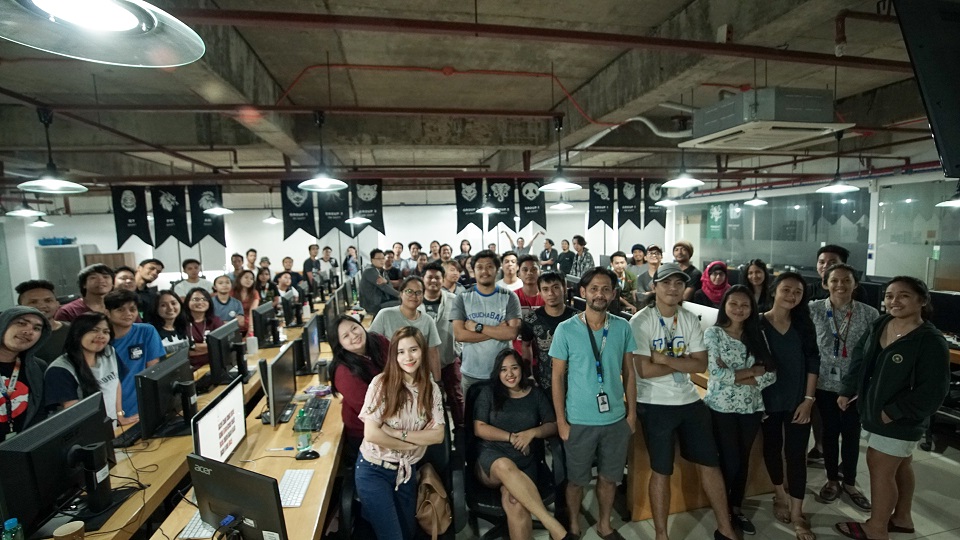 I'm a democratic type of leader. Whether the consensus would need the collective decision of the entire shift or just the management team, I always ask opinions from those involved and weigh my options.
As a leader, I try my best to be a good example to my workmates. I have a good work ethic, create a positive family environment, and try to develop my team personally and professionally. I make my team feel that I'm a friend and that they can talk to me freely. I want to be a leader who inspires them.
5. At which point in your tenure did your realize that a leadership position was for you?
A year after I was employed at PhotoUp, my bosses had big plans for the company. During the planning session for expansion, I realized that with skills, knowledge, and personality, I could help the company grow. To guide and develop our new young talent.
My bosses thought the same way as well.
6. As a shift manager, what are some of the challenges you've had to face?
There are a lot of challenges in a management role. One would be bringing together a group of individuals—each with different and unique attitudes, personalities, and character—towards a common goal. I have to use a different approach for each individual member.
Another would be the "age gap". Although I don't have any problems relating to them (since I'm young at heart), there are times I get reminded that most of them are fresh out of college and inexperienced. That poses as a challenge.
What I do to overcome this particular challenge is to get to know them individually, a little at a time. I try to understand where they are coming from. Thus, I sometimes hangout with them outside work. I give them advice about relationships, love, life and insert some tips on how to survive in PhotoUp.
That way, they would see me as a person and not just a shift manager or some old man who bosses them around. 😉
7. How do you keep your team motivated, inspired, and on their feet?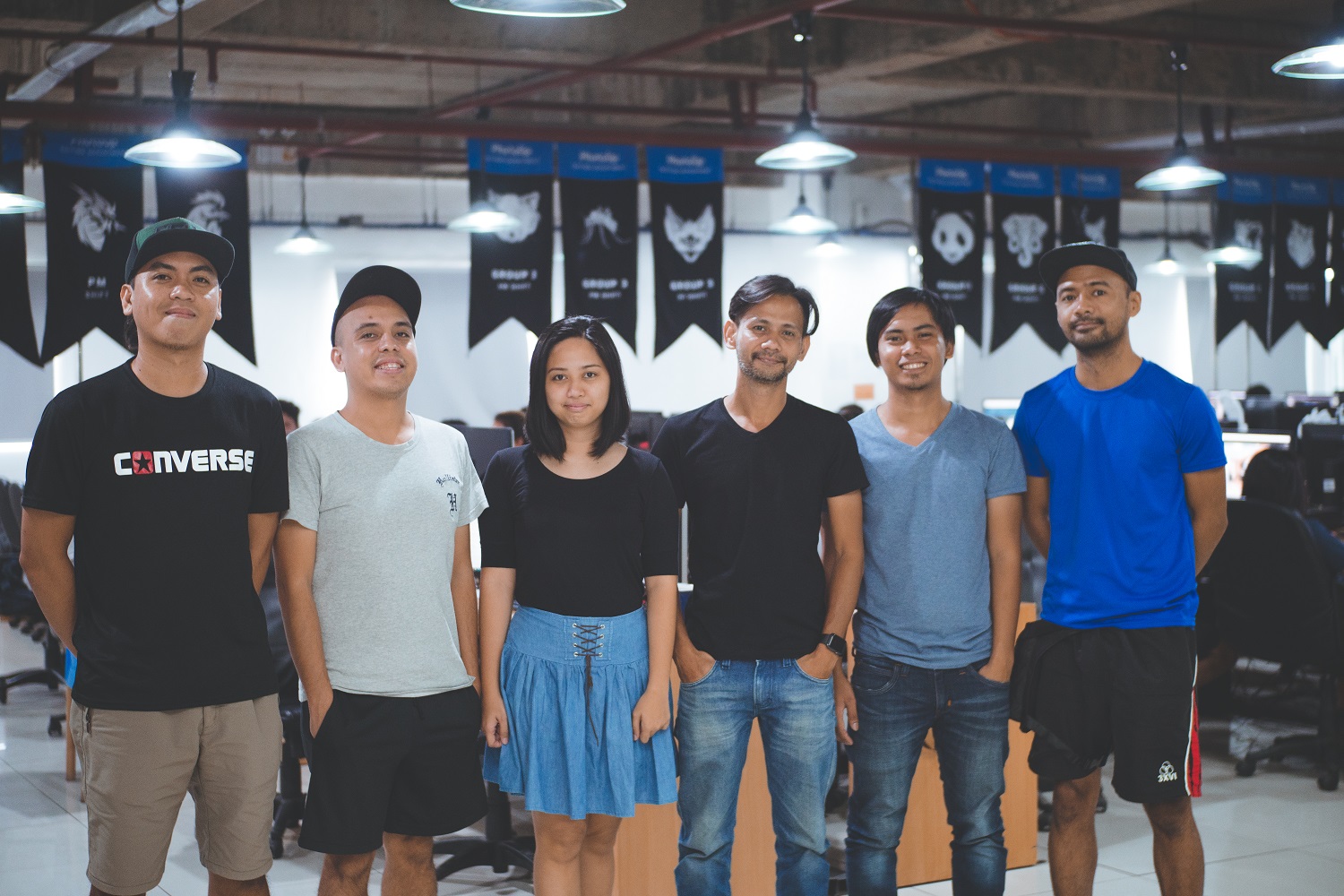 As a manager, my subordinates know that I try to make work as light, easy, fun, pleasant, and rewarding as possible. I try make them laugh with my corny "dad" jokes. I motivate them through words of wisdom and, most importantly, through my actions.
When they do a great job, I provide recognition and show genuine appreciation. I make them feel that they are a valuable part of the team, like we're one big family.
When they commit a mistake or fail to meet expectations, I tell them we are humans, and we make mistakes. But the most important thing is that we learn from them and not to repeat the same mistake. Everyone deserves a second chance.
8. Tell us about the most difficult situation you experienced as a team. How did you overcome it?
We had one situation just recently. Due to differences in opinion, the AM team was sort of divided over a certain issue. That caused tension between members. In fact, it resulted in a conflict between employees.
In order to resolve this, we brought both parties into a room to talk through the matter, face to face. I told them that mutual respect is very important and to always keep in mind that everyone deserves a second chance. We must Learn, Forgive, Forget, and Move On.
As a team, we grew stronger after the incident.
9. What are your other interests and hobbies?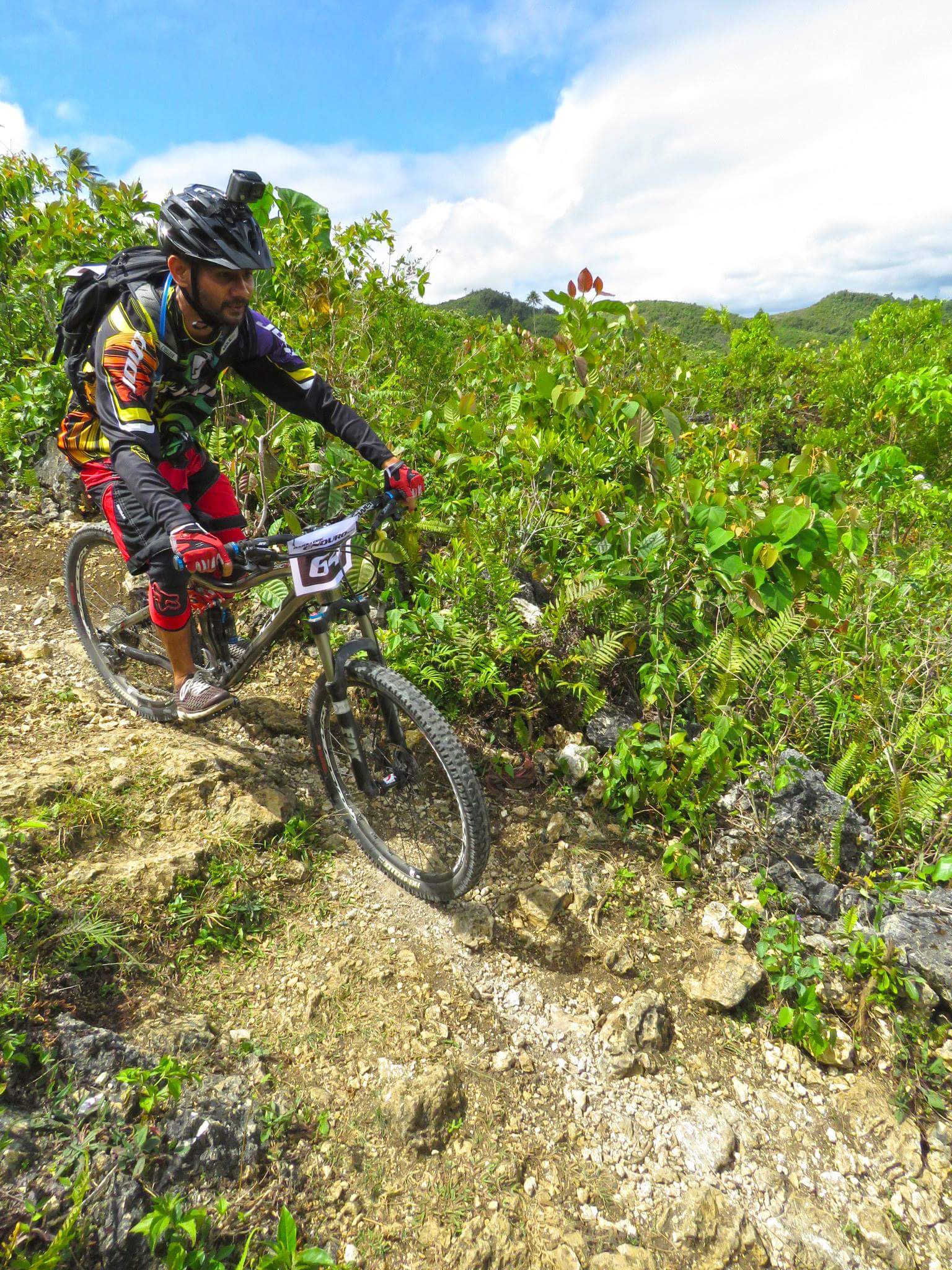 My other interests aside from photo editing is biking, mountain biking to be specific. I like to hit the trails every chance that I get.
I'm also a gadget freak, and I love new gadgets and the latest trends in technology. Recently, I took an interest in videography. I take video footage (including aerial videos) of my trails and edit them.
I'm also interested in PC computer games, both online or offline, like Defense of the Ancients (DOTA). I also enjoy fixing personal computers and laptops.
10. How does your hobby or interest help you in becoming a better manager/person?
My interest in biking has always made me think about life itself. One wrong move or hesitation on my part would result in a crash. So I have to assess all possible situations before I decide to take action.
Much like in life and in being a manager, I don't dive in right away. Before I react or make any decision, I weigh my options. Look at the pros and cons. Ask advise when needed.
11. Care to share a few of your professional and personal goals?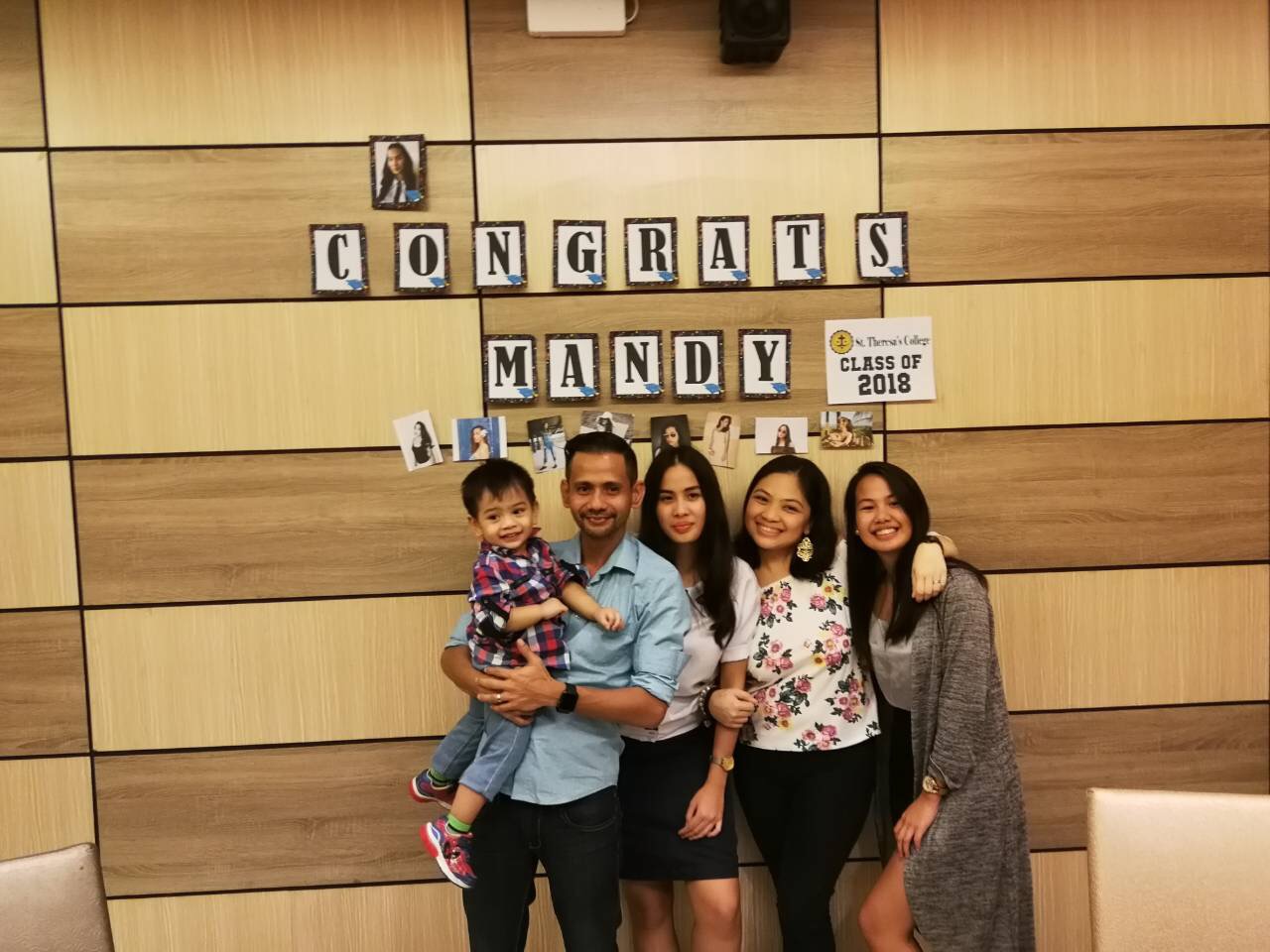 Being a manager, I would like to focus on employee development and improvement. It makes me proud to see my editors grow personally and professionally, setting their own goals. I also want to advance further in my career.
Personally, I want to able to sufficiently render support for my family, especially that my girls are now going to college and my boy is going to school soon. Finally, I would like to do more traveling with my family and develop my skill in videography.
12. Has your experience working at PhotoUp helped you achieve your professional and personal goals?
Definitely, yes! From the very start, I am very grateful to my PhotoUp family for believing and supporting me. Being part of this team made me realize that happiness and contentment is not just about the work. It's about the relationships, friendships, and memories made.
13. Any advice to people who want to hold a leadership position?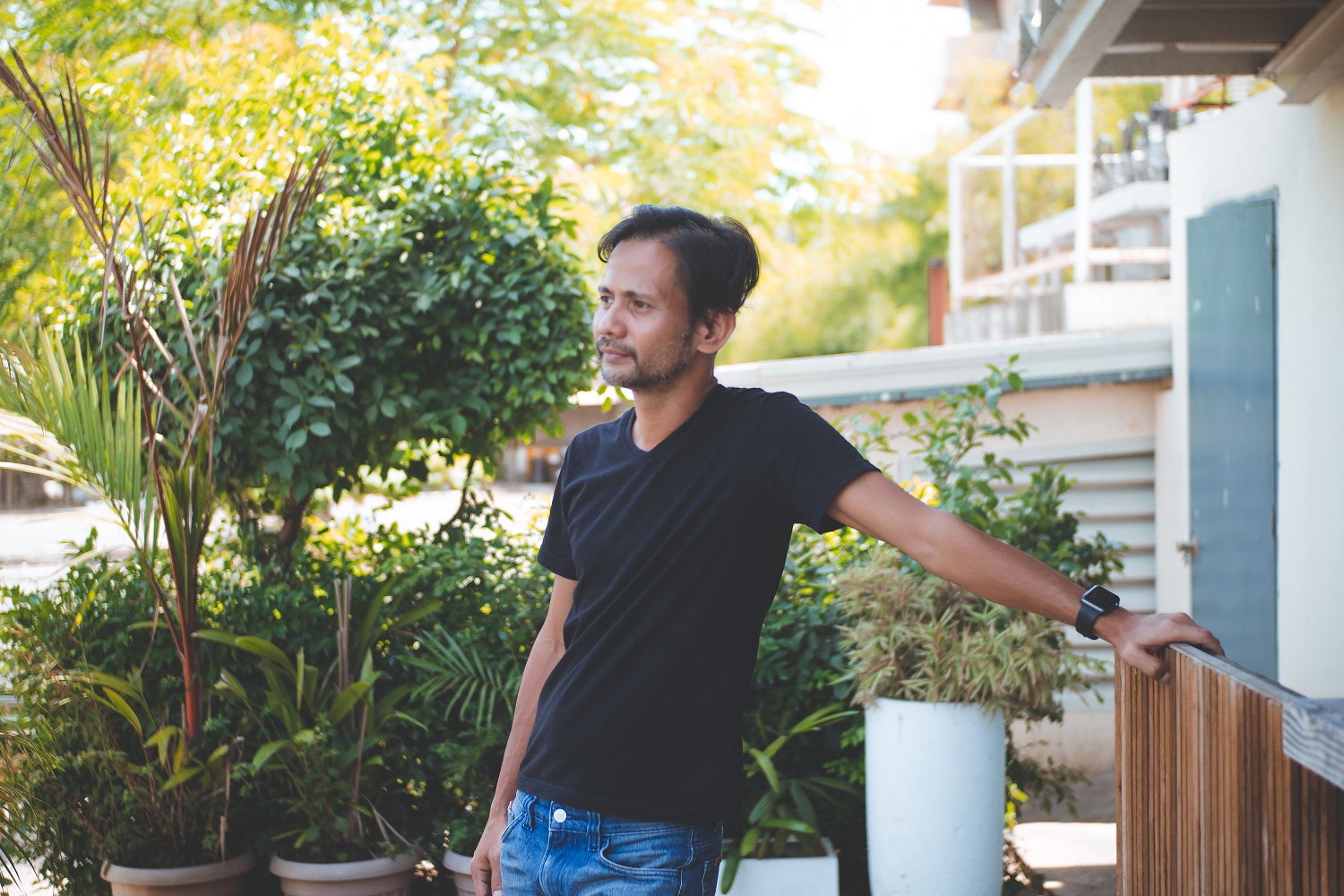 Being in management is a great privilege and responsibility. It's all about having a good work ethic and good performance.
If you want to hold a position in management, you must never let your title go to your head. Instead, use your experience to understand your teammates and to relate to them. It's not always about being the best there is. Rather, it's about seeing the big picture on how to get the job done effectively and efficiently.
Being in management doesn't mean you're always right. You must be open-minded. You must be optimistic, you must be able to lift up your teammates when they are down. Being a leader takes a lot of dedication and commitment.
The famous adventurer Indiana Jones once said, "It's not the years. It's the mileage." That's definitely true in the case of Ezra. Throughout the years, he has learned the skills not just to become an excellent leader but also a great father and individual. Way to go, Ezra!