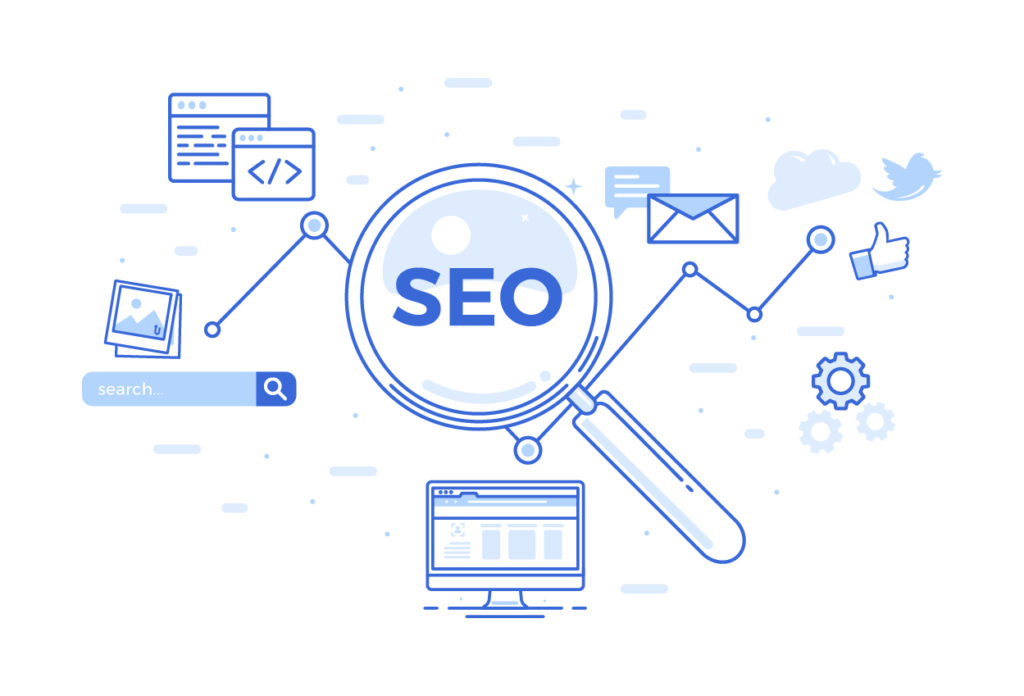 In Part 1 of this series, we focused on getting and incorporating the right keywords into your content. Now, let's dig in deeper to make your website even more visible to search engines as well as enhance your authority.
1. Make sure your images are search-engine friendly.
The images themselves are important for effective Search Engine Optimization, or SEO. To ensure Google indexes them, place them in strategic positions such as the top of a page. Google also favors images that load fast, so compress your files so they will load quickly. In general, 30 to 50KB is recommended.
Finally, know that Google puts relevance on large images.
You can use the following tools to check if your pages—and images—are optimized.
2. Gather enough quality links.
With enough quality links, you can rank up a search engine results page, or SERP. A link is a reference to a web page that the user can directly follow or access by clicking the text. A link may point to an entire site or page, or a specific element within a page.
Competitive keywords and phrases need around 50 to 100 links for you to rank while minor ones take a dozen or so. Each link to your site from another site will help you move up the page.
But note that the key here is "quality." Such links should be helpful and related to your business. For example, in the photography industry, links from photography websites, popular and trusted online resources, or articles about you and your company are examples of relevant, quality links. Links from unrelated websites, link farms, and low-value resources will not add value or help with your website's SEO.
Next, you will need to develop a sound link-building strategy. But first, how do you get relevant, quality links?
You can increase the number of quality links to your website by doing the following:
Write guest blog posts and articles for fellow photographers.  Make sure that these blogs have links back to your website and vice versa.

Link to all your social media accounts.

Join Facebook Groups related to your business and share your articles in these groups.

Link to any article or content where you or your work is mentioned or shown.

Look for other helpful sources that are not competitors and link to their content. Of course, you will want to ask the contact person or company to link back to you.
3. Stick to a link-building schedule.
Schedule two or three hours a week for getting a link to your site. Why do you need a consistent schedule? Well, success doesn't happen overnight, and you need to continuously build links to continue to improve your SEO and SERP ranking.
As a benchmark, we recommend at least one high-quality article that contains one high-quality link per month. Although, as you might imagine, the more you are able to post and link back to your website, the better and more effective your link-building will be.
After determining your schedule, list potential sources where you can acquire a link and send them a proposal for a link exchange. Here are some suggestions:
Top photography blogs that accept contributed articles

Photography gear manufacturers websites

Vendor or partner sites

Online photography magazines and news sites

Websites of local photography clubs and organizations

Business and photo contest sites

Online community groups and forums about photography
Link building is more than just an SEO technique. Since it involves communication between two parties, it also gives you an opportunity to develop mutually beneficial relationships and expand your network.
4. Attach your blog to your website.
Your photography website does not need to be just a portfolio and information about your business. If you have a blog, you should attach it to your website too. If you don't have one, start one now! A blog is one of the most important assets of any website.
Add life, color, and a personal touch to your website through your blog. You can create a blog post for every shoot, which tells your readers about your experiences, tips, etc. about the shoot. This can also act as your living portfolio that new/potential clients can check out before hiring you.

Your blog posts can generate related keywords, which can help rank your articles. For example, you can insert keywords related to your style of photography, the location of your shoots, and more.

Maintaining a blog by regularly posting new content makes your site SEO-friendly. Google ranks pages on how often they are updated. A weekly publication, for example, allows Google to see your site as "active." Consistency and sticking to a schedule will help your SEO and increase page rank over time.

Blog posts act like gateways. Readers who find your blog post in search engines or elsewhere can trace their way back to your website.

You can write blog posts on other related topics and include keywords that are organic. In that way, these related posts draw people to your website.

You can publish gear reviews, tips, promos, and other useful information that photography enthusiasts would love to read.

You can write personal stories which make you a more interesting photographer.
Make sure your blog is in the same domain as your photography website so that you can take advantage of the links and traffic that you have built up in your blog.
Let's move on to Part 3. There, you will find tips about how to effectively use social media to improve your online presence.