Christmas! It is universally the happiest time of the year. It's the season for exchanging lovely gifts, being together with family and friends, eating until tummies are about to burst, and enveloping the air with joy. In the Philippines, that immense fun is personified in the form of Christmas parties. Let us tell you: the PhotoUp team knows how to party!
On December 11, 2016, the hardworking and fun-loving team of PhotoUp held their long-awaited Christmas party at Pino Restaurant. The organizers did a great job in choosing the venue because the selection actually "transformed" our team members. You see, we hardly wear any formal clothes during the typical work week and we typically do not get to see our entire team since we run on three separate shifts. But, since it's the one time of year when we all get a chance to be together, we decided to dress it up a bit.
Thus, Team PhotoUp came dressed to impress! And believe us, everyone was stunned at the glamour, class, and beauty of everyone else.
The food was served around 7:00 pm, so while waiting, Operations Manager Ossie challenged everyone to several rounds of Q&A about the company. Winners took home some prizes such as chocolates and gift certificates.
Next, we feasted our eyes on an awesome presentation. The entirety of the morning shift displayed their dancing skills with an eye-popping show of music and moves.
After the morning shift presentation came dinner. We enjoyed a feast of sumptuous traditional Filipino dishes that everyone loved. Yes, the photo below definitely shows how much we loved the food.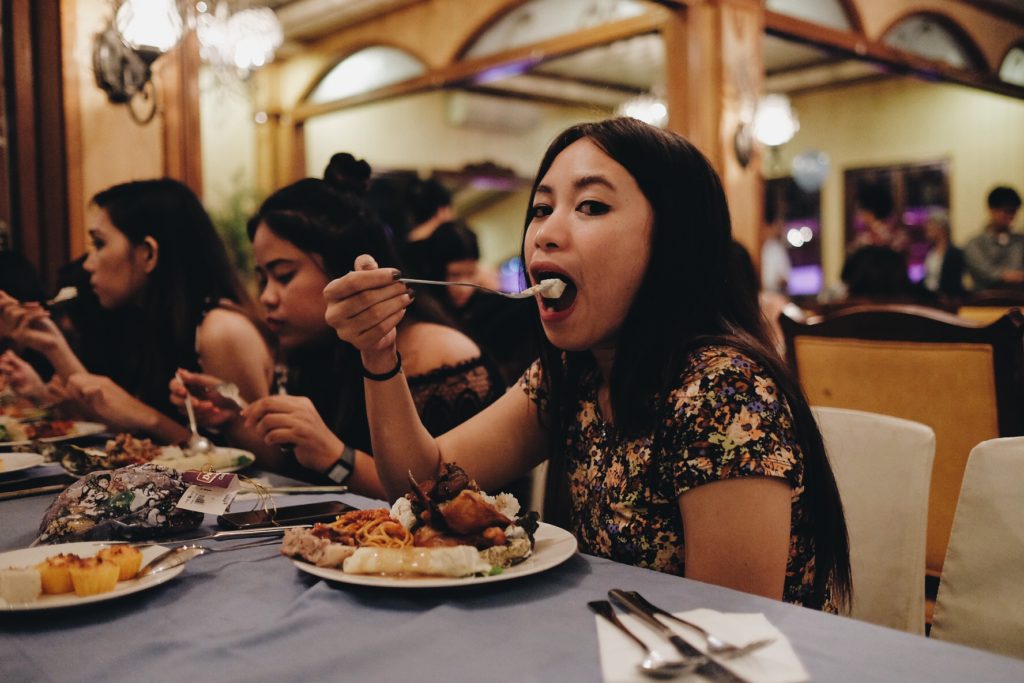 All of our team members are innovative and hardworking; all of them equally deserve recognition. But there are some who truly stand above the rest with their exemplary performance and attitude.
Congratulations to the following for doing such a fine job! You all deserve these awards.
* Jasson Remonde – Editor of the Year
* Nico Palma – Top Editor for November (AM Shift)
* Jose Isagani Dionela – Top Editor for November (PM Shift)
* John Rey Semaringa – Top Editor for November (Graveyard Shift)
* Ramonito Abarquez – Top Developer for PhotoUp and HR Team
* Mario Louis Vincent Villamor – Top Developer for HR Team
* Khamille Timon – Top Developer for FolioWebsites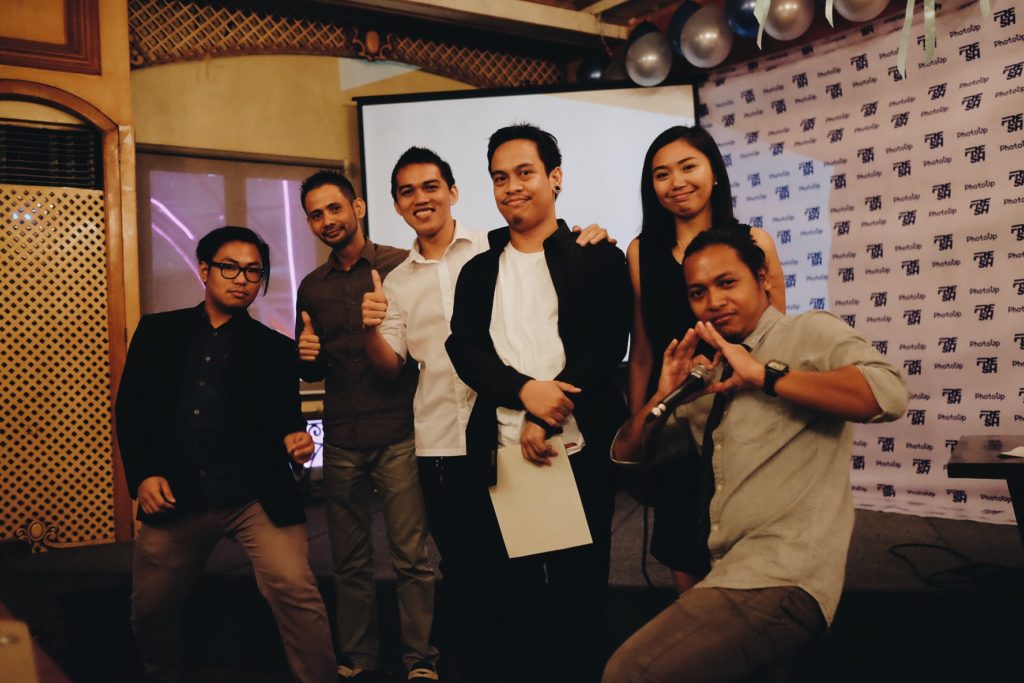 It was time to continue the presentations. The development team danced with heart and soul.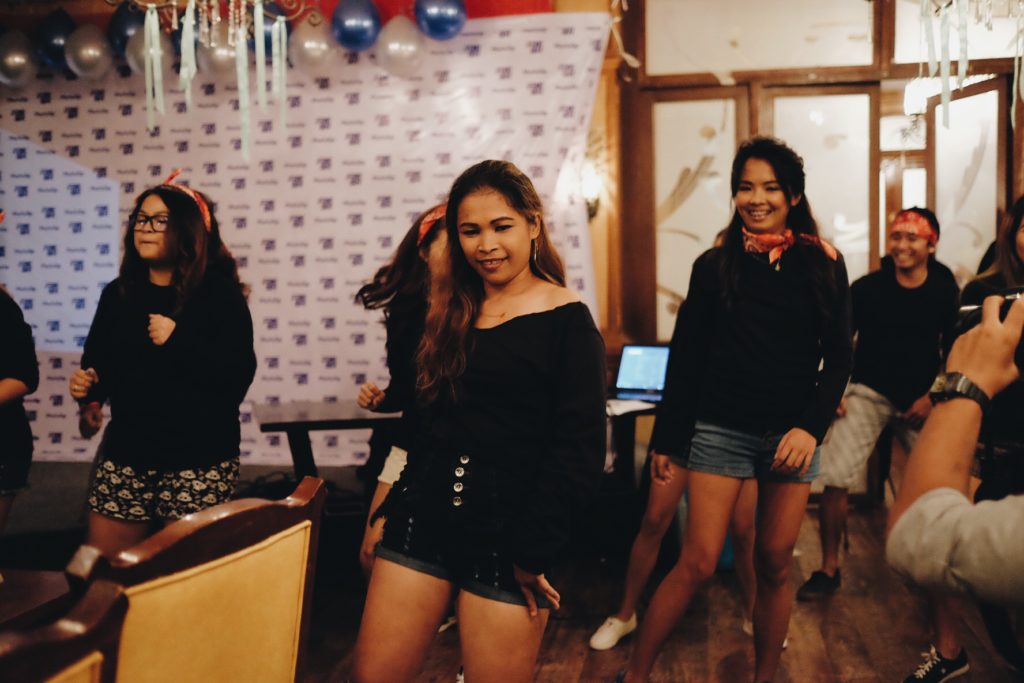 Three members carried the weight of the graveyard team on their shoulders. But don't let their few numbers fool you. The hall exploded with thunderous applause at their performance.
The uniqueness, humor, and the excellent choreography of the graveyard shift's performance earned them first prize in our PhotoUp talent showcase.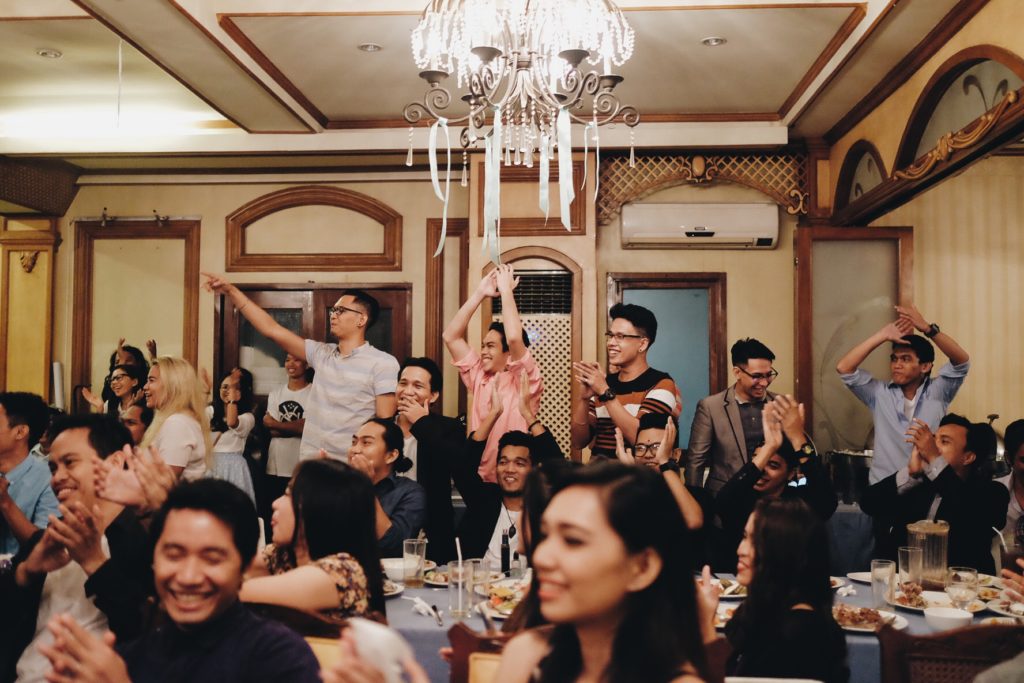 Last but not the least, put your hands in the air for the evening shift. Their performance was spectacular as well.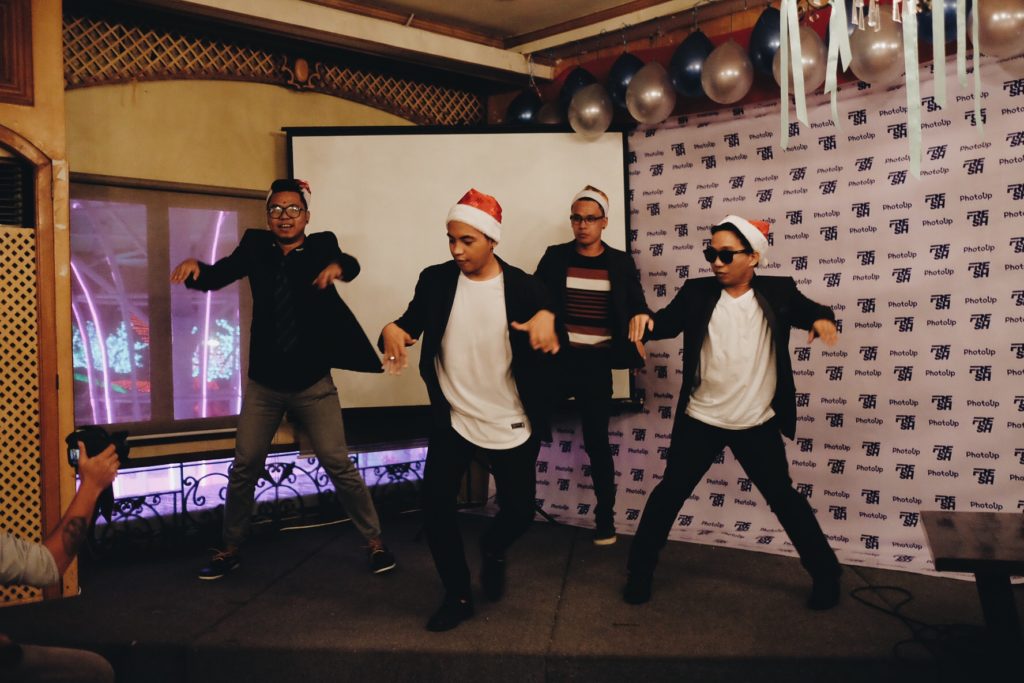 Christmas is traditionally a time for giving presents. So, PhotoUp held a thrilling raffle draw that left everyone breathless in anticipation. After all, who wouldn't want to receive gift certificates, movie passes (just in time for Star Wars Rogue One), power banks, and a brand-new Samsung smartphone?
Our fine gentlemen and beautiful ladies were dressed in their best. But there were two who shone like polished diamonds in the sky. Mr. Nethaneel Sagun of FolioWebsites and Ms. Jenalee Manatad of the AM shift were chosen as the King and Queen of the night, respectively.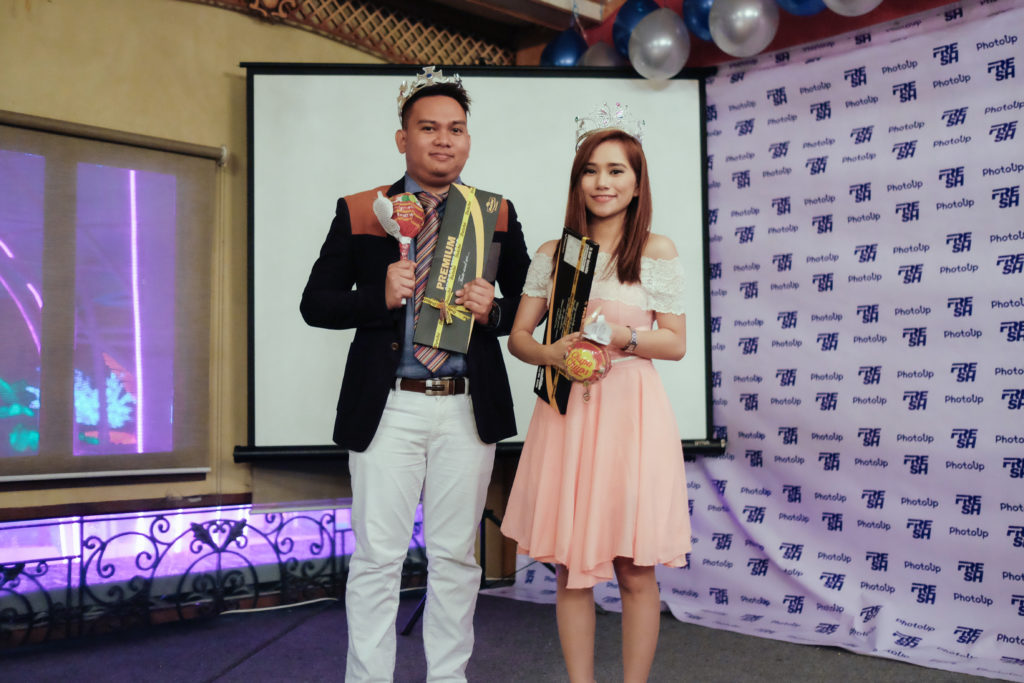 Our bosses in the United States prepared something very special for us. Fun runs deep in the PhotoUp's veins.
But best of all, PhotoUp is adopting an F.R.E.S.H. outlook this 2017. By FRESHening up, we expect more growth and exciting times next year. The term FRESH is an acronym that stands for the core values and mission here at PhotoUp:
F = Flourishing – Growing personally and professionally both at work and within our communities. Providing prosperous partnerships between co-workers, clients, leaders, and mentors across the world.

R = Respect – Relationships are the foundation of our business here at PhotoUp. We believe in treating everyone from fellow employees to our members with our utmost respect.

E = Excellence – At PhotoUp, we strive to be the best versions of ourselves through individual training, team accountability, constructive critique, and continual improvement.

S = Setting Goals – We believe everyone is a leader at PhotoUp and must continually work on pursuing their personal and professional goals.

H = Having Fun – We love our jobs here at PhotoUp! Life is too short not to enjoy the place you work and the people you work with. We aim to foster that attitude in all our office worldwide.
Let's introduce you to the amazing teams that form the engine of PhotoUp.
The handsome boys and pretty girls of the morning shift;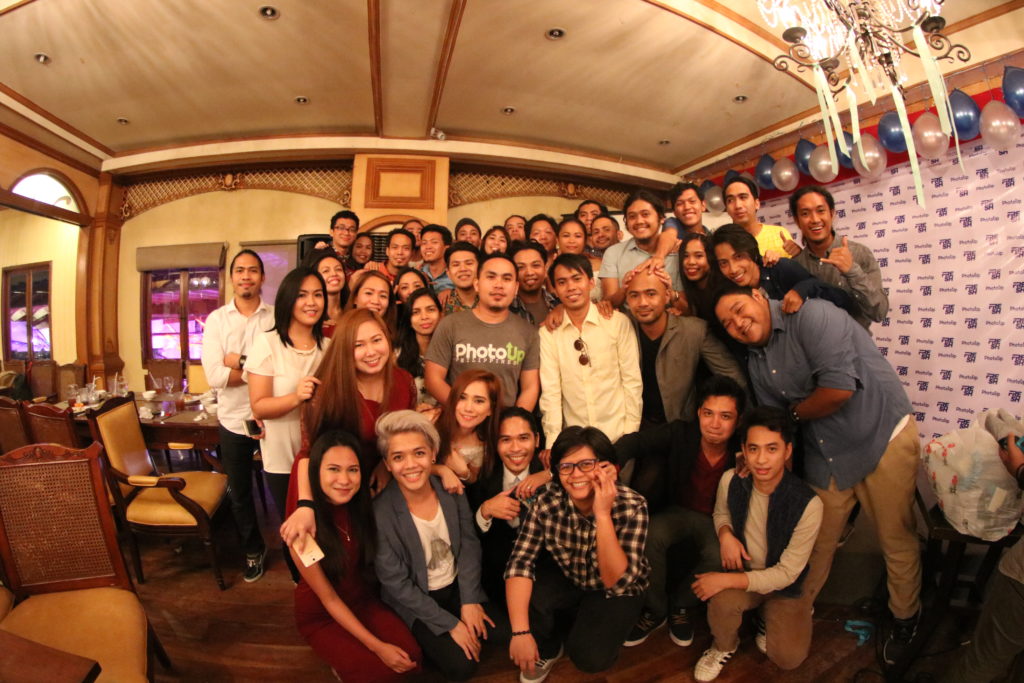 The cool people of the evening shift;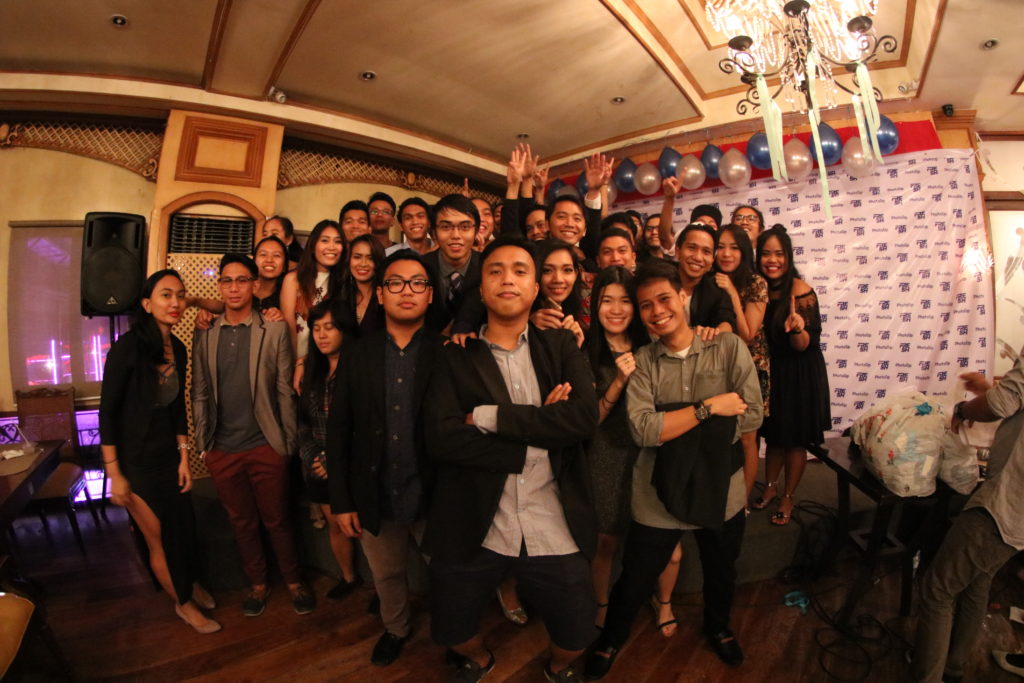 The quirky editors of the graveyard shift;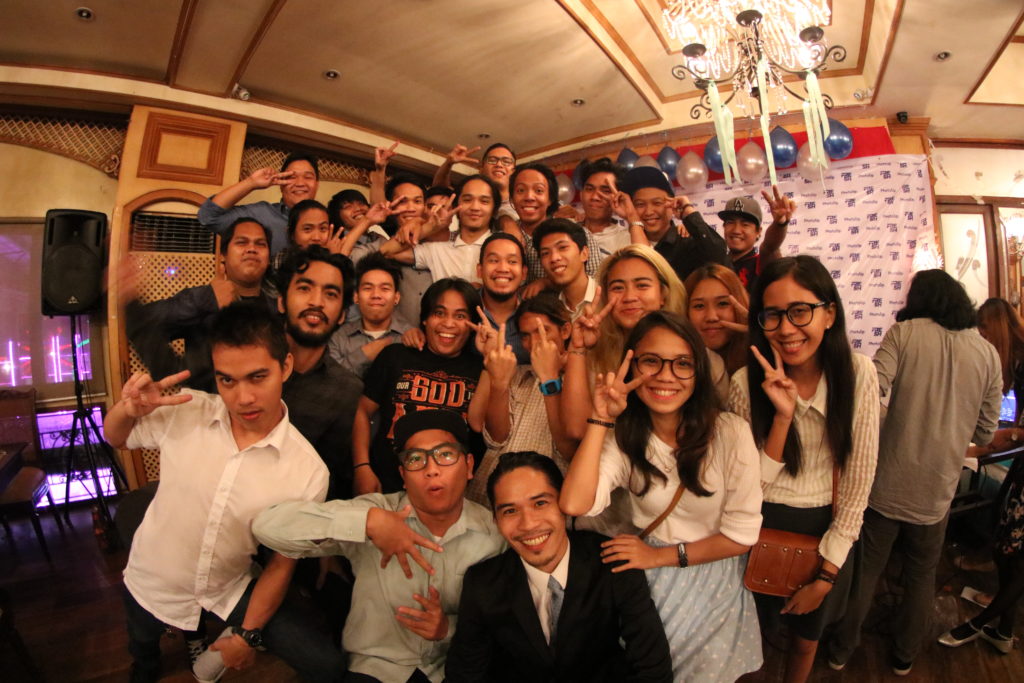 The geniuses and heartstoppers of the web development team;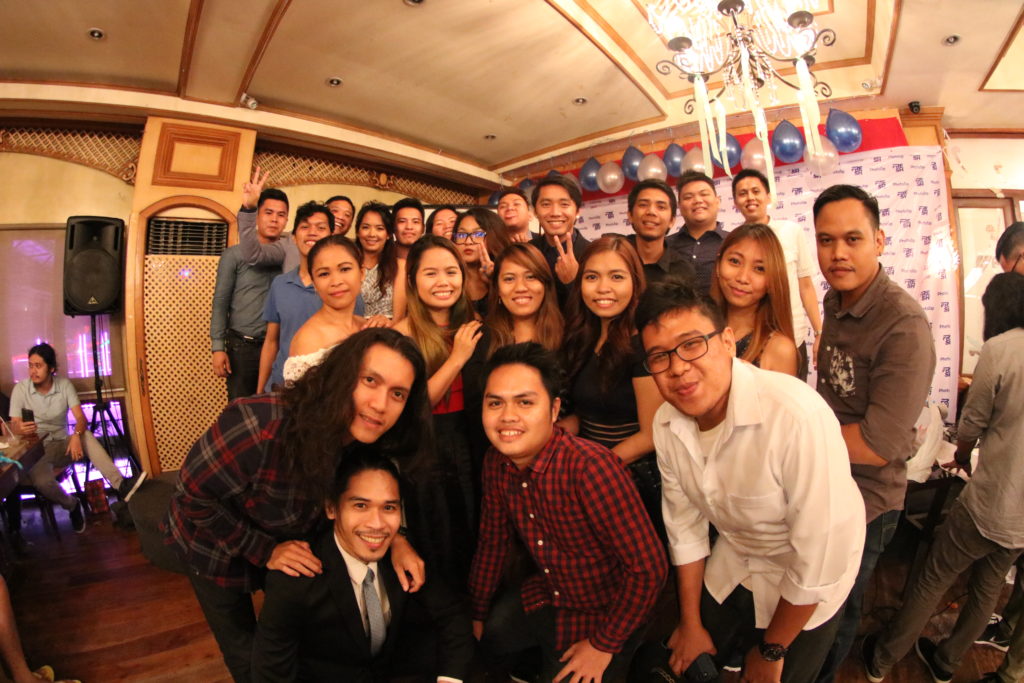 and the stunning HR system developers.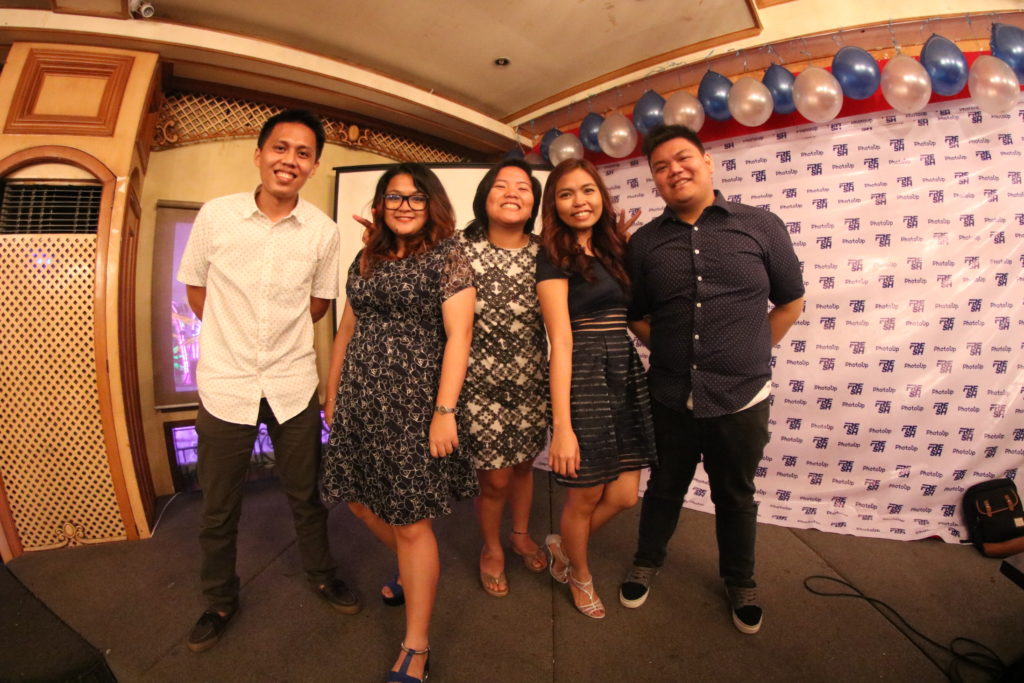 It is safe to say that we at PhotoUp totally rock! From all of us here at PhotoUp, Merry Christmas, Happy New Year, and make sure to keep it FRESH in 2017!
Many thanks to our photographers and videographers of the night: Marben Kristian Lawas, Rafael Bacolod, and Emily Raisa Ramas